What are employee rights during a business sale?
Under TUPE legislation you have specific responsibilities to employees when your business is sold.  The Transfer of Undertakings (Protection of Employment) regulations safeguard the terms and conditions of employment contracts and maintains continuity of employment.
The regulations also lay out the responsibilities to employees of the outgoing and incoming business owners, but TUPE is a comprehensive and complex piece of legislation. It is advisable, therefore, to seek professional advice to ensure you fully meet your obligations.
Breaching employment law is a serious matter and can result in expensive litigation. So what are your responsibilities to employees when selling your business?
Informing and consulting employees
You have an obligation to inform and consult employees affected by the transfer. This should be done via their trade union or an employee representative. If there are no trade unions or employee representatives in place, new employee representatives should be elected for this purpose.
You must provide employees transferring under TUPE with a range of information in writing via the trade union or employee representatives. The information should include, but is not limited to:
The facts surrounding the transfer – when it is happening and the reasons why
The legal, economic, and social implications for employees being transferred
The measures you believe will be taken by yourself and the new employer with regard to affected employees
Employees affected by the transfer may also include those who are not being transferred, and you have responsibilities to inform them of the situation and your intentions as the selling owner.
---
Previous sales and acquisitions experience

Sector specialisms and average success rate

Sales value expectations and growth potential
Free

Guide Download
10 Key Questions to Consider Before Appointing an Advisor
Our Essential Checklist to Selling your Business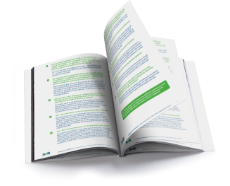 Providing information to the new employer
You must provide the buyer with information on the employees who are transferring as a result of the business sale. This is called employee liability information, and it allows the new employer to understand their own responsibilities when staff have been transferred.
The information can be provided in writing, or in electronic form, or if there is little information to impart, possibly by phone. The new owner must have received it at least 14 days prior to the transfer, however.
The information they need to know includes:
Name and age of the members of staff transferring
Written statement of employment particulars
Details of any collective agreements that are in place
Details of disciplinary procedures against members of staff, employee grievances, or legal action that has taken place during the last two years
These details can be provided in stages where necessary, but if employee liability information is not passed on to the incoming owner at least two weeks before the transfer, you may have to pay compensation to the buyer if they take you to an industrial tribunal.
If the new owner does not want all members of staff to be transferred
Complexities arise if the incoming employer does not want to take on all employees of the business. The default position is that dismissals that occur because of the transfer are automatically deemed unfair.
This protects employment rights, and as the outgoing owner you may face employment tribunals and compensatory awards to the employees concerned. If economic, technical, or organisational (ETO) reasons exist for the dismissal(s), or the reason is not related to the transfer, the dismissals may not be deemed automatically unfair. A fair procedure must have been followed.
Some examples of ETO reasons include:
Economic
The business is becoming unsustainable in its present form due to a general drop in demand such as Covid-19, giving rise to dismissals.
Technical
Existing employees of the business are not skilled in the technology the new owner will use.
Organisational
The new employer is moving the business to a different location, making it unrealistic to transfer the existing staff.
These rules also apply to any attempted variations in employee contracts, either before the transfer - by yourself as the outgoing owner, or after the transfer by the new employer.
Successfully navigating and complying with TUPE regulations requires specialist knowledge and close attention to detail, as your responsibilities to employees when selling your business encompass a wide range of different issues.