How can I advertise that my business is up for sale?
When you place your business for sale, a key consideration is how you will reach the demographic of people most likely to be interested in purchasing. Successfully promoting a business sale listing requires a multi-faceted approach, and professional assistance is important to stand the best chance of achieving your goals.
As professional business sales brokers, Selling My Business can bring your aspirations into sharp focus, accurately value your business through a free business valuation as part of their service, and ensure the sale listing reaches the demographic most likely to make such an investment.
Our expert team have extensive industry-wide experience and technical knowledge to help you extract the most value from your business sale listing. But where does promotion fit into the wider picture of a successful business sale?  
The background to your business
Before we can identify potential purchasers, we need to understand the reasons why you are selling your business and your objectives from the sale. Then we can establish the best strategy for achieving these goals.
To be able to promote a business sale successfully, a demographic of potential buyers must be identified, and this requires an in-depth appreciation and understanding of how your business works.
So the first step is to examine your business in more detail, and then target the most suitable buyers.
Identifying potential purchasers
In brief, our process to identify prospective buyers includes looking at where your business' strong points and vulnerabilities lie, the infrastructure that is in place, and the strategies you have used to bring the business to its current commercial position.
But how do your promote your business sale listing once our team has identified potential purchasers? We use several methods of promotion, maintaining anonymity for your business at this delicate stage of the process.
---
Previous sales and acquisitions experience

Sector specialisms and average success rate

Sales value expectations and growth potential
Free

Guide Download
10 Key Questions to Consider Before Appointing an Advisor
Our Essential Checklist to Selling your Business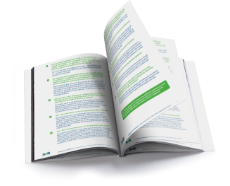 Large database of registered buyers
We run an extensive database of registered buyers who are actively seeking investment, and can carry out a targeted campaign of promotion to get your business in front of the right people.   
Our database contains individuals with serious intentions to purchase, with some already having the funds in place to do so. This offers a huge advantage in terms of promotion, being targeted, fast, and efficient.
Trustworthy business sale websites
Placing an anonymous listing on trusted business sale websites gives us an even wider reach. Our previous experience of selling businesses means we can use websites that we know are trustworthy, and that will maintain confidentiality.
In fact, ensuring confidentiality is a key issue when selling a business in general, but in particular, at the promotion stage of the process.
Confidentiality and your business sale listing
For a number of reasons, it is important to maintain confidentiality when advertising and promoting a business for sale. If your trade secrets fall into the wrong hands or are used maliciously by rival businesses, you could lose a hard fought competitive advantage.
We can protect commercially sensitive information and data throughout the process with a carefully drafted Non-Disclosure Agreement, or NDA. Essentially, this means legal action can be taken against anyone who discloses or misuses information provided during the sale.
Selling My Business are professional business transfer agents with extensive industry-wide experience. We can promote your business sale listing using tried-and-trusted methods that have allowed us to conduct hundreds of successful business sale and purchase transactions over the last 30 years.
Use our knowledge and expertise to place your business sale listing in front of the right people. We are here to help and support you in achieving your goals from this most important transaction.