An important part of selling your business is the handover process once it's sold. This needs to be carefully thought out so that it runs smoothly when the time comes. In fact, producing a detailed handover can boost buyer confidence right from the start.
It shows you've considered all the aspects of your business that the new owner will need to know following completion, and ultimately helps to protect their investment. So what exactly is a handover when selling a business, and what do you need to include? 
What is a handover when selling a business?
When a business is sold, it's common for a handover period to commence whereby the exiting owner stays on in the business to help the incoming owner take control. It offers reassurance to buyers that they'll have your support in a practical sense when the sale is finalised.
Producing a comprehensive and effective handover takes time, and the details should be considered early on in the sales process. Information might include the contracts and leases that will be transferred into the buyer's name, for example, and when you intend to make your final exit, if not straightaway.
If you do want to exit your business straight after completion of the sale, you should make this known to prospective buyers early on so they can also plan ahead.
There are benefits for both parties of producing a handover, so what are these, and how do you develop a handover when selling your business?
---
Previous sales and acquisitions experience

Sector specialisms and average success rate

Sales value expectations and growth potential
Free

Guide Download
10 Key Questions to Consider Before Appointing an Advisor
Our Essential Checklist to Selling your Business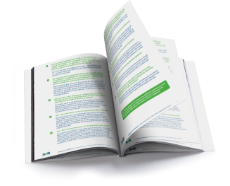 What are the benefits of producing a handover in a business sale?
Producing and implementing an effective handover certainly benefits your buyer, but it also offers benefits for yourself.
You increase confidence in prospective buyers and can encourage a purchase decision
You're able to pass on your knowledge of the business in-depth, and how it's run day-to-day
It reassures a buyer that business performance will not fall
The business could sell more quickly
It could encourage a higher price during negotiations
Understanding how the handover will work is essential, whether you intend to stay on for only a short time, or you want to continue in a consulting capacity for longer.
Stages of a business handover
Getting familiar with the business
The new owner takes time to become familiar with the business whilst you continue to run it as normal.
Training the new owner
You train the new owner as necessary, in areas such as technology and bespoke procedures. The buyer gradually increases their control over a period of time, and you decrease your involvement. This continues until the handover is complete, and the new owner is running the business as a whole.
Assistance phase
Even though the buyer is now running the business, you may be requested or choose to be available in a consulting capacity, offering assistance where required for a defined period of time.
What information should a handover contain when selling your business?
Take note of each day-to-day responsibility and duty within the business as you carry it out. This information can be included in a handover document, and will help to ensure a smooth transition as the new buyer takes over.
Here are some of the considerations when producing a handover – you might include:
People you make contact with regularly on business matters
Routine maintenance tasks
Transfer of contracts and leases to the new owner
Detail on when the buyer will be introduced to staff and suppliers
Your intentions with regard to your own involvement – when you intend to step back completely
When you pass the reins of your business on to a new buyer, a comprehensive business handover offers a sense of continuity that will ease the process, not only from a practical point-of-view, but also from an emotional one.
It can be very emotional to leave a business that you've nurtured and developed, even if you're moving on to another exciting venture. So take time to consider all the aspects that running your business entails at a daily level, as well as strategically. You'll benefit from peace of mind that it will continue to operate smoothly, and also offer valuable confidence to the new owner.