How to get a valuation of a business
A business owner may decide to value a business for a host of reasons; to kickstart the company sale process, support an investment strategy or simply calculate market value out of curiosity. Valuing a business can help determine a price tag if you were to sell the company or evaluate company worth for the attention of lenders or private investors.
Our guide on valuing a company is designed for UK business sellers, with a view to sell a business or plan a future sale. As an established business broker with over 60 years of experience in selling and valuing businesses, we draw on our industry experience to shortlist words of advice for business owners looking to sell a business.  
What is a business valuation?
A business valuation can calculate the market value of your business and will be based on numerous factors, including company assets and liabilities. There are many types of company valuation methods that are used to find out how much a business is worth. Business owners may conduct a company valuation for different purposes, i.e., to secure a loan, sell a business or support financial reports.
To arrange a free company valuation, you will need to understand who to turn to gain an accurate calculation of how much your business is worth. We explain how to get a valuation of a business and who is best placed to perform a valuation.
Who can value a business?
When valuing a business, it is essential to seek the services of a trusted professional to get your business accurately valued. Find a reputable, qualified, and professional business valuer with demonstrable experience in your sector, such as a business transfer agent.
---
Previous sales and acquisitions experience

Sector specialisms and average success rate

Sales value expectations and growth potential
Free

Guide Download
10 Key Questions to Consider Before Appointing an Advisor
Our Essential Checklist to Selling your Business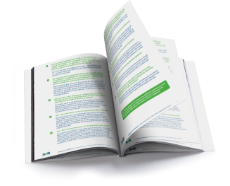 Business Transfer Agent/Business Broker
A business transfer agent, also known as a business broker, can conduct a business valuation. Their technical expertise and industry experience can lend a wealth of knowledge to the business sale and company valuation process. Experienced business brokers will have an extensive understanding of how to value businesses of different sizes and sectors, paired with an understanding of the local business sale marketplace.
Established business brokers have access to vast databases of previous sales data to pinpoint how much similar businesses sold for, including mitigating factors, such as location, assets, fixtures, and fittings. A proactive business broker will understand current economic and market conditions that could influence how much your business could sell for.
Common pitfalls to take note of during the company valuation process include undervaluations and overvaluations.
Undervaluing a business can have a long-term detrimental effect on the company and undercut key stakeholders of the business. Overvaluing a business is a common practice undertaken by rogue business brokers to secure an upfront payment. Overpromising and underdelivering can deter serious buyers from showing an interest and businesses can remain unsold for long periods of time.
At Selling My Business, we offer a free business valuation which will be conducted by our in-house team of professional business valuers.
Accountant
Accountants are often pursued to conduct business valuations to support business exit and succession planning. An accountant may be able to provide a basic financial summary of your business and advise you on tax on selling a business.
Where some accountants may specialise in valuing businesses, many rely on outsourcing company valuations to reputable business brokers. Professional relationships are often established between intermediaries to create a channel through which clients looking to value and sell a business can be referred. Your accountant may be able to recommend a professional business valuer with field experience and hands-on knowledge, such as Selling My Business.
At Selling My Business, we will work closely with your accountant to access the relevant financial records required to value your business. To begin the company valuation process, we require three years' worth of company accounts.
Should I consider a DIY approach to value my business?
The DIY route is often considered by business sellers, however, the risks associated with miscalculating the worth of your company outweigh the cost savings. Valuing a business is a technical exercise that demands the expertise of a professional business transfer agent with recent knowledge of similar sales.
If you would like to arrange a no-obligation, free company valuation, contact a member of the Selling My Business Team. Founded in 1956, we have years of experience in the art of valuing and selling businesses. For more information on how a business valuation is conducted or what affects the value of a business, get in touch.