When entering the business sale process, you will need to conduct a business valuation to find out how much your business is worth. A business valuation is essential to establish the market value of your business and decide on an accurate price tag. Your company valuation will govern negotiations with prospective buyers and indicate where offers rank against the market value of your business.
There are many ways a business can be valued, including a formal valuation conducted by a business broker or an initial valuation performed by an online business valuation calculator. Calculating the value of a business through a company valuation calculator is a fast, accessible, and efficient way to find out how much your business is worth.
How do business valuation calculators work?
Online valuation calculators can generate an instant answer to – how much is my business worth?
Numerous company valuation methods can calculate how much a business is worth. The formulas in play behind-the-scenes of business valuation calculators are often based on data from similar sales, down to company size, no of employees, location, and financial performance. As this company valuation route is often automated, restrictions may apply to the type of businesses that can be valued online.
Company valuation calculators are used as a starting point to establish an initial price, however, it is always recommended to speak to a business transfer agent. Consulting with a trusted business valuer with an active hand in conducting business valuations can help refine the accuracy of your company valuation and reduce room for under and overestimation.
We are experienced in valuing businesses across a wide range of sectors and have a deep understanding of market conditions across each industry, which we will integrate into formal company valuations.
---
Previous sales and acquisitions experience

Sector specialisms and average success rate

Sales value expectations and growth potential
Free

Guide Download
10 Key Questions to Consider Before Appointing an Advisor
Our Essential Checklist to Selling your Business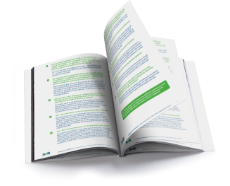 How do I use a business valuation calculator?
When putting a value on your business through an online business valuation calculator, the short process will consist of entering essential company information, including:
Business activity and sector
Turnover and projected turnover
Gross profit
Net profit
Asset value
Add backs - Depreciation, amortisation, extraordinary or non-recurring costs, one-off bad debts, factoring and/or invoice discounting costs. You may also consider non-working Director costs, including salaries, pensions, car allowance
Registration year
Your personal information and company name may also be noted to send a full company valuation report and a follow-up from a professional business valuer. Your company valuation will be influenced by numerous mitigating factors, such as tangible and intangible assets, market conditions and industry trends.
The Selling My Business free online business valuation calculator is powered by our in-house team of business valuers who will prepare a comprehensive business valuation report.
Where can I find an online business valuation calculator?
An online business valuation calculator can provide a rough value of how much your business is worth. After completing this stage, a business valuation expert may get in touch to delve into the finer details of your business, subject to your industry, such as growth potential, business model or website traffic.
Business transfer agents with an active website and strong online presence will often provide access to a bespoke online business valuation calculator and invite you to use their resources on a no-obligation basis.
How can Selling My Business help to value your business?
Appointing a business broker beyond the company valuation process can simplify the business sale journey and help secure a suitable buyer. By connecting you to a diverse pool of actively searching buyers in your industry, you can secure a future for your business and maximise your chances of generating a profitable return.
We offer a free business valuation and we never ask for upfront payment. To value your business, use our online company valuation calculator today or contact a member of the team for a free consultation.