Calculate the market value of your business
If you are planning to sell your business, attract investors or you're just curious about how much a business is worth, a company valuation can calculate the market value of your business.
There are common business valuation methods used to value a business based on assets, profit, cash flow and similar sales. There are many mitigating factors that can affect the market value of your business and how much a prospective buyer will be willing to pay for it.
Business valuation factors to consider
The value of a business is contingent on many factors that are likely to change as your business grows and thrives under different economic conditions. There are fixed factors that will help a business achieve a good price on the open market, such as steady turnover, high profit margins, and a sizeable network of customers. Future potential and the opportunity for growth will also play a huge factor for parties interested in business acquisitions.  
The value of a business is also affected by environmental factors, such as the current political and economic landscape. Factors such as a change of government, alterations to business funding benchmarks, or overall consumer spending power, can see certain sectors be hit hard, while these same environmental factors could provide an opportunity to others and therefore increase value.
The appetite of prospective buyers will also be influenced by market competition, which is where timing the sale of your business can impact how much a buyer will be willing to pay.  How much your company is worth will be determined by how much buyers are willing to pay for it, in addition to the financial performance of your business.
With all these factors in play, a business transfer agent or business broker skilled in valuing businesses will be able to accurately answer – how much is my business worth? They will run through the business valuation methods suitable for your business as we explain below.
---
Previous sales and acquisitions experience

Sector specialisms and average success rate

Sales value expectations and growth potential
Free

Guide Download
10 Key Questions to Consider Before Appointing an Advisor
Our Essential Checklist to Selling your Business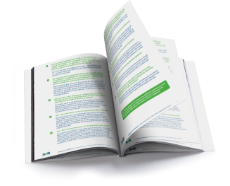 Business valuation methods to value a business
The valuation technique used to value your business will be determined by many factors, such as asset value, cash flow, profitability, company size, sector, and industry rules of thumb. Here are the main company valuation methods used to find out how much is a business worth.
Earnings Multiplier – The price-to-earnings ratio (P/E) compares current market share price to earnings per share (EPS). This valuation method shows how much investors are willing to pay per share based on the acquisition of similar businesses. The multiples of earnings business valuation method calculates net profit and multiplies this based on set multiples assigned for each industry and business size.
Precedent Sales – The comparable sales valuation method assesses how much similar businesses sold for and this data will then be applied to your business. This method can generate an accurate calculation as it is based on comparable data.
Discounted Cash Flow (DCF) – The cash flow valuation method will calculate how much a business is worth based on future cash flow forecasts. This route is suitable for businesses with reliable cash flow and minimal future risk.
Appointing experienced business selling agents can unlock access to data on precedent sales and other business valuation methods that may be better suited to your business. We run through why using business transfer agents can bolster your position when selling a business.
Why should I use business brokers to value my business?
A common question asked by business sellers is – who can value my business? Business valuation specialists are qualified professionals with a broad range of certifications across the board. A business valuer will calculate how much a business is worth based on current economic conditions and provide a business valuation report to support your business sale.
At Selling My Business, we have over 60 years of experience in valuing and selling businesses, throughout which we have built a comprehensive library of comparable sales data. This information is highly valuable when calculating how much a company is worth in today's marketplace.
This data helps business transfer agents calculate the worth of businesses accurately, without fear of under or overestimation. A company valuation will take this data into account, in addition to the financial position of your business. By assessing the actual sale price of similar businesses, we can deliver evidence-backed valuations and share our knowledge of industry benchmarks. We will also advise you on your tax position when selling a business.
When searching for reputable business brokers, be aware of intermediaries that charge an upfront fee. This tactic is often used to lure business sellers and secure a high fee under the guise that your business will sell for more than it is worth. In reality, to overvalue a business can delay the sale process and ward off prospective buyers.
Why use Selling My Business?
At Selling My Business, our team of company valuation experts are renowned across the UK for their valuation services and widely used by business sellers, investors, and professional intermediaries. The Selling My Business team of in-house business valuers support national business sales and power our online business valuation calculator. We offer business valuations free of charge and never charge money up front.
We also have a vast database of clients looking for the right opportunity to buy a business. By selecting and approaching those likely to buy your business, we can help you achieve a sale at maximum price. As part of our marketing strategy, we will attract all likely buyers and ensure the offer on the table is the best you will be able to achieve in the current market.
For more information, get in touch with a member of the Selling My Business team or visit a local business broker office near you.