Timing a business sale to your advantage can be difficult but worthwhile if it means the value is maximised. Placing your business for sale to coincide with a rise in profits or uplift in the market may positively influence the price achieved, and help you meet your financial goals and objectives.
Take a growing business with clear potential, for example. It's extremely attractive to investors, but if the business is failing and you feel the need to make an exit before it deteriorates further, potential buyers will look to negotiate accordingly and drive down the price.
A key factor that influences the timing of a business sale, and ultimately the price achieved, is the reason why you're selling.
Why are you selling your business?
Each business is unique and you'll have your own reasons for selling, but there are general considerations to bear in mind when timing your business sale. So why are you selling your business?
The answer to this question will dictate the degree to which you can time your business sale – indeed, whether it's possible to time it at all. Ill health can sometimes be a factor that drives a business sale, and if your health is declining you may want to make the sale as quickly as possible.
On the other hand your market could be experiencing a boom, in which case you may have several months or more to boost its value and conduct a successful sale with increased interest from investors.
If you're approaching retirement you'll want to extract the highest value from your investment to provide you with a comfortable life during your retirement years, which makes planning your sale ever more important.
---
Previous sales and acquisitions experience

Sector specialisms and average success rate

Sales value expectations and growth potential
Free

Guide Download
10 Key Questions to Consider Before Appointing an Advisor
Our Essential Checklist to Selling your Business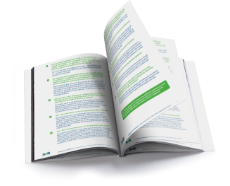 Plan your business sale as far ahead as possible so you can influence the timing
It's always advisable to plan the sale of your business years ahead if possible. Some business owners plan their exit strategy as soon as they purchase a business, so it's never too early to think about timing a business sale so that price is favourably affected.
It gives you the time you need to streamline systems and boost profits, making it attractive to a wide range of business purchasers looking to invest. A well-presented business is better able to achieve its potential as far as value is concerned, and timing the sale well can support your financial aims for the future.
Other considerations for timing your business sale and maximising the price
Other external issues, such as upcoming changes to taxation rates or regulatory requirements in your industry, also need to be considered as they could adversely affect the price if you don't time your sale well.
If your business is approaching peak performance, rather than having already reached this point, it may be the optimum time to sell. So how do you know when is the best time to sell your business and achieve the price you're looking for?
Seek professional advice on selling your business
It's advisable to obtain professional guidance on timing your business sale, as there may be strategies you can use to boost performance or slightly alter your business model to make it more attractive prior to selling.
If you would like further information and advice on how to benefit from good market conditions and avoid the dangers of timing a business sale badly, please get in touch with Selling My Business.
Our partner-led team has extensive experience of successful business transfers, and will provide the reliable guidance you need. We can also offer you a free, same-day consultation, and work from offices around the country.