When buying a business, there are multiple stages prospective buyers will need to pass prior to completing the deal. From encouraging interested parties to submit a formal offer, to negotiating a suitable sale price, the business sale process can quickly grow stale if you ease off the pedal and bide your time waiting for a response.
If there is a visible pattern that shows that prospective buyers are hesitant to commit to an offer, you may investigate ways to ease the sale process under the guidance of your appointed business sale agent. If there are universal factors that are likely to hinder the sale, you may look to address these to minimise the ageing of your business on the open market.
Economic uncertainty inflicted by the coronavirus pandemic is an example of a global event that rocked every industry. During Covid-19, the business sale market continued to remain active, however, greater focus was placed on declaring information concerning how the business performed during the pandemic. By communicating transparently and addressing the issue first-hand, prospective buyers can make informed decisions and complete the sale faster.
---
Previous sales and acquisitions experience

Sector specialisms and average success rate

Sales value expectations and growth potential
Free

Guide Download
10 Key Questions to Consider Before Appointing an Advisor
Our Essential Checklist to Selling your Business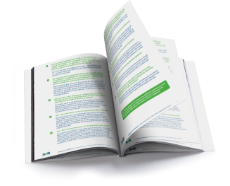 How can I sell my business fast?
By discovering the hurdles in the way of prospective buyers poised to submit an offer, you can offer a helping hand and extend reasonable support to facilitate the sale. You may consider incentivising sellers to help them seal the deal by introducing seller financing or proposing an earn-out agreement.
To maximise returns from your business sale, note that incentives are not limited to just offering financial motivation.
Mentorship support - A smooth transition period is essential to the continuity of the business and can influence customer retention rates. Supporting the handover period by acting as a mentor and following existing projects through to completion in a consultant capacity can help the new owner familiarise themselves with business operations.
Early access - If your business is a rare entrant to the marketplace, offering early access to a selected handful of interested parties can pose as an incentive as it minimises competition. By shining light on the novelty around a business of your calibre entering the market, you can encourage business buyers with a demonstratable interest to act faster and submit their best offers without delay.
Seller financing – By offering a readily available finance plan through a lender to facilitate the sale of your business, subject to successful checks on the seller, you can present your business as an attainable acquisition opportunity. By removing any finance-related hurdles, prospective buyers can skip the step to raise funds to buy a business, fast-tracking the purchase of the business.
Earn-out agreement – An earn-out agreement provides a financial guarantee to the seller if the company exceeds financial targets, post-sale. Although the new owner will be tied to an agreement stating that a percentage of company profits will need to be redirected to the seller if the business outperforms, they will be granted greater flexibility around the sale price in return.
This route is often pursued if the sale price cannot be realistically met by your ideal business buyer, or because of mitigating circumstances, such as economic uncertainty or if your business is a high-risk investment.
If you are looking to sell your company, it will be in your best interests to ensure a fast sale to generate returns. If your business fails to sell and you repetitively revise the asking price, this could quickly deter buyers from matching their offers to the market value of your business.
By arranging a free business valuation through Selling My Business, you can calculate the value of your business and establish a suitable sale price. Enlisting a business sale agent can help you access buyers on a national scale, increasing exposure to your business listing. For more information on advertising your business to over 10,000 registered buyers, contact a member of the Selling My Business team