Guidance for business sellers on Asset Sales, Share Sales, Mergers and MBOs
Figuring out how to structure a business sale can prove challenging without technical guidance from a business broker with demonstrable experience in the field of selling businesses and doing so with great success. By understanding the deal structure and deal terms, you can make an informed decision and maximise value from your business sale. We will work closely with the buyer to help them understand the key parts of an acquisition transaction, encouraging mutual agreement and a fast sale.
The different types of deals available when selling your business will largely be influenced by how much your business is worth and your end goal. If the prospective buyer is unable to agree on the value of your business, you may wish to incorporate an earnout agreement. Alternatively, a management buyout may present the best outcome to secure the future of your business. We run through the different types of deals available when selling your business.
Share Sale
You may consider a share sale that transfers full ownership to another party, including company assets, liabilities, and operations. You may wish to take this route as you want to exit from your business for a variety of reasons, such as retirement, to release cash or to focus on other interests. The tax implications of a share sale may impact your tax position thereafter. The Selling My Business team will be able to advise you on sale efficiency and how to generate maximum returns from the sale of your business.
Asset Sale
If there is no purpose for owning selected company assets, you may wish to dispose of these by conducting an asset sale to release cash and mitigate your tax position. You will continue to retain ownership of your business throughout an asset sale which can consist of both tangible and intangible assets. You may conduct an asset sale and use the returns to settle outstanding affairs with creditors and then wind up the business in a legally compliant manner.
Merger
If your business requires support from another entity to thrive and fulfil its potential, you may consider a merger that essentially combines two companies into one. There are many types of mergers that can be used to enter new markets and increase your share of the market. By fusing both companies voluntarily, you can take the next step in your journey as a business owner.
---
Previous sales and acquisitions experience

Sector specialisms and average success rate

Sales value expectations and growth potential
Free

Guide Download
10 Key Questions to Consider Before Appointing an Advisor
Our Essential Checklist to Selling your Business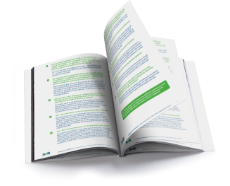 Management Buyout (MBO)
A management buyout is as the name suggests – when the management team band together to buy a large enough stake in the business to allow for majority ownership. Buying out the old owner through a management buyout (MBO) can preserve the business if it is in financial difficulty and is often used as a solution to settle disputes concerning the existing owner.
If you wish to take the merger route, a renowned business broker at Selling My Business will help you decide whether an MBO is a suitable solution and if so, provide advice on structuring a business buyout. If you wish to proceed with a management buyout, where your employees will acquire company assets and operations, we can help you complete the sale efficiently.
As the buyers are well known to the business, the due diligence process will be streamlined, and minimal time will be consumed when introducing both parties to the sale. We will support you throughout the business handover stage and make you aware of the possible risks of insider trading and debt loading if you wish to retain an equity stake.
Earnout Agreement
An earnout agreement binds the buyer to make an additional payment if the business meets financial targets post-sale, a strategy that is often used to settle disputes over the value of the business. We will run through company valuation methods and provide an answer to - what is my business worth? Although this compromise sets out terms to make a deferred payment, buyers may be more inclined to complete the sale as they can reduce the risk of overpayment.
How can Selling My Business help?
The Selling My Business team are specialists in national business sales and have a network of regional offices across the country. As a renowned business broker founded in 1956, we have the industry know-how on different business valuation methods and can provide an accurate answer for – how much is a business worth? As leading business transfer agents with a dedicated in-house team working on company valuations, we can calculate your business worth and show you how to value a business based on profit and turnover.
Using business brokers with industry experience can help with transaction structuring and getting the deal over the finishing line. Use our free business valuation calculator today to find out how much your business is worth, or for more information, contact our team of business brokers to sell a business today.