Recognise time wasters and unlikely buyers when selling your business
When deciding to sell a business, you may take the stress-free route by enlisting support from experienced business brokers or business transfer agents with demonstrable experience in your sector. To sell your business with minimal interruption to the sale process, you will need to vet buyers before you enter negotiations and propose an agreement.
When putting your small business up for sale, you may attract an influx of enquiries from interested parties, keen to buy a business. You should take care when dealing with initial expressions of interest and restrict sharing confidential company information until prospective buyers are vetted. We walk through how to sell a business successfully, without getting caught up by time wasters and insincere buyers.
Question prospective buyers' intent to buy a business
Selling a small business can be challenging as you initiate an exit from the company that has demanded your physical effort and unwavering commitment since inception. Handing the key confidently to a new buyer will require a thorough vetting process that brings into question the intent behind the proposed acquisition.
If the potential buyer has evident experience in the sector and wishes to try their hand at steering a business, or expanding their existing services, this may be a positive sign. If they theoretically consider the idea of a sale, without paying consideration to buy a business in real terms, they may still be at the window-shopping stage. It is natural to test the waters while raising funds to buy a business, however, taking up valuable time can turn your focus away from genuine buyers that are ready to proceed.
---
Previous sales and acquisitions experience

Sector specialisms and average success rate

Sales value expectations and growth potential
Free

Guide Download
10 Key Questions to Consider Before Appointing an Advisor
Our Essential Checklist to Selling your Business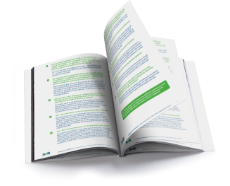 Financial due diligence checklist
Due diligence when selling a business is essential as it verifies the information provided by the potential buyer. By taking all reasonable care to research the prospective buyer, you can confirm that the individual is financially responsible and has a reputable track record, which is particularly useful when offering seller financing. Financial due diligence can help protect your commercial position and the future of your business.  
Here's a summary of the key areas that are placed under the spotlight when conducting due diligence checks: 
-          Business involvement: Using public databases and registers, such as Companies House, to track involvement as a company director or in a similar capacity
-          Confirm identity: Using information available on public records to confirm the identity of the prospective buyer and other personal information
-          Financial behaviour: Search for business debts, creditor action, insolvency procedures and bankruptcy
If the financial history of the buyer is irregular, you may question their funding position and ability to afford the business. If they are unable to provide proof of funds when requested, your due diligence may confirm that they are unlikely to proceed with the sale.
Gauge appetite of decision maker
If your prospective buyer is represented by a business broker or a subordinate member of their team, is the appetite presented towards acquiring your business inflated, or is it a true reflection of the decision maker. If the deal is slow paced, you may question the intention of the end party or request for the decision to be fast tracked to the client
Minor disagreements and revisions
If the prospective buyer is approaching negotiations half-heartedly, set on dropping the value of your business without proper evidence or reason, you may decide to settle the manner by severing ties. If the buyer disagrees over the worth of your company, you may consider an earnout agreement.
Preparing your business for sale can help complete the sale of your company faster, including arranging a company valuation. We will run through different valuation methods and provide an answer to the question – how much is my business worth?
At Selling My Business, we have a dedicated team of in-house business valuers with the skills to calculate how much your business is worth. Our free value my business calculator can arm you with the information required to speed up a business sale.
For more information, contact our team of national business sales experienced in selling businesses across a wide range of sectors, including retail, hospitality, and food.