A successful business sale is easier to achieve when it's been planned well in advance, but timing a business sale is also important. Unfortunately, it's not always possible to time a sale to coincide with a favourable market, as personal circumstances don't always allow for this.
Selling your business during unfavourable market conditions is possible, however, as your business offers value in a variety of ways. By focusing on building value across the board you can mitigate some of the potentially negative market forces that are out of your control.
So how do you sell a business in unfavourable market conditions?
Seek professional help
It's always advisable to seek professional help when selling a business. Clearly you'll need accountancy and legal support, but professional business transfer agents are invaluable in providing insight and technical knowledge.
The Selling My Business team has more than 60 years' combined experience of successful business sales. We can provide the sector specific knowledge of the business sales market that you need, especially when market conditions are challenging.
So what do you need to consider when selling a business in poor market conditions?
---
Previous sales and acquisitions experience

Sector specialisms and average success rate

Sales value expectations and growth potential
Free

Guide Download
10 Key Questions to Consider Before Appointing an Advisor
Our Essential Checklist to Selling your Business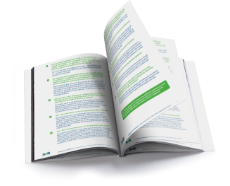 Selling a business when the market is depressed
If the market has been depressed for some time, this might be reflected in your business' financial position. Perhaps you've experienced a general decline in trade over recent years, or can see that market conditions are only going to worsen and you want to sell quickly?
There are buyers who specialise in purchasing businesses in financial difficulty, or that are not operating at their peak performance. These buyers typically focus on searching for businesses being sold in unfavourable market conditions, and could provide the exit you're looking for.
Unfortunately, the coronavirus pandemic has created unfavourable trading conditions for many industries and sectors, but there is an upside for people trying to sell their businesses at this time.
A strong business sales market
The coronavirus pandemic has taken a heavy toll on our economy, and it may seem illogical to try to sell your business during such unfavourable market conditions, especially when trading capability has been so erratic.
Businesses have been forced to close at short notice during the worst of the pandemic, but the good news is that the business transfer market is strong. People made redundant during the pandemic, or who believe they may lose their job at some point, are investing in businesses to gain more control over their working lives.
Enforced closure of the economy has also enabled potential investors to save money with a view to purchasing the right business, which opens up the possibility of a quick sale that could also achieve your objectives as a seller.
As the economy opens up again, a general surge in trade is widely anticipated as consumers return to shopping and socialising, boosting the economy and elevating business performance to pre-pandemic levels.
Selling your business in a depressed market
It's always important to gain buyer trust when selling a business, but in an unfavourable market you need to make sure that interested parties have access to reliable information and figures.
Looking at the business from a buyer's perspective can help to ensure you cover all potential issues that might be raised. It'll also help you prepare for the buyer due diligence stage where the information you've provided is scrutinised.
Selling My Business can guide you through the sales process, and advise on how to prepare your business for sale during unfavourable market conditions. If you'd like more information on how we can help you achieve your goals from a sale, please get in touch to arrange a free, same-day consultation. We operate an extensive network of offices throughout the UK, so you're never far away from professional support.