If you're placing your business for sale, it's not unusual to question why someone might want to buy it. Thinking of potential answers helps you consider its positive elements, but also the areas that could benefit from some focus pre-sale.
Planning ahead for a business sale is crucial to ensure it reaches its highest potential. So if you're asking yourself, "Why would someone buy my business?" the answers may be relatively obvious, such as growth potential and sales history, but value also lies in areas that aren't so tangible.
Why would someone buy my business?
Clear growth potential
If your business is on an upward trajectory but hasn't yet reached its full potential, it's likely to attract many interested parties who see a good return on their investment in the future. Clear growth potential usually means a buyer can take over and start making profits right away, continuing on with a sound business model and effective systems.
A developing market
Maybe your market as a whole is experiencing growth, and this is driving business sales in general. A developing market offers a beneficial environment in which to sell, even if the business isn't quite yet sale-ready.
You can always streamline your business in readiness for sale - cutting unnecessary costs, for example, or implementing new systems and procedures that make it easier for a new owner to take over. A developing market, in conjunction with clear growth potential and a streamlined business, could attract significant interest in your business once placed for sale.
Solid and reliable cash flows
Healthy cash flow is key to running a sustainable business, so even if profits are lower than you would like, if your books reflect efficient debt collection procedures, detailed cash flow projections, and streamlined expenditures, it's a strong reason why someone would buy it.
High levels of bad debt, poor credit control measures, and no regard to the business' cash needs on the other hand, indicate that cash flow may be compromised. So if you're unsure why someone would want to buy your business, take a look at whether cash flow could be improved.
---
Previous sales and acquisitions experience

Sector specialisms and average success rate

Sales value expectations and growth potential
Free

Guide Download
10 Key Questions to Consider Before Appointing an Advisor
Our Essential Checklist to Selling your Business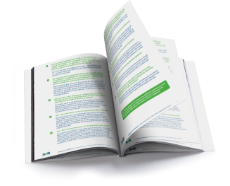 A good reputation in the market
Although it's not easy to measure a positive market reputation or customer goodwill, they both carry significant benefits when selling your business. If you're wondering who would buy your business, it's easy to see the advantages of taking over an enterprise that's highly respected in the community.
A good reputation is typically the result of many years of hard work, and is a powerful reason to invest in a business. With so many competing for their customers' attention, one that commands respect can stand out amongst rivals.
It's in financial decline
Although not an obvious reason for buying a business, one that's in financial decline can present a good investment for buyers with experience of business turnaround. Some investors look solely for these types of business, so don't be too perturbed if your business has declined but you still need to sell.
This type of strategic approach to buying a business can help you sell before it declines further. If the business is experiencing financial distress, maybe as a result of your ill health, and you're worried about insolvency, it's possible to target business buyers looking only for distressed businesses.
These are just five reasons why someone would buy a business. For more information tailored to your own business and situation, please get in touch with Selling My Business to arrange a free, same-day consultation. We have more than 30 years' experience of successful business transfers, and work from offices throughout the UK.