Entering the business sale process will commence with an information discovery exercise to gather data required for the business valuation process. You will also need to present company information to prospective buyers to illustrate business activity, financial performance, and prospects, such as a growth plan, financial targets, and scope for expansion.
Striking a fine line between providing too much or too little information is vital to avoid information overload, or underload, as this could hinder the decision-making process for prospective buyers. Controlling the level of information available throughout the early stages of the business sale process can encourage prospective buyers to actively register their interest. This can help you gauge popularity for the business opportunity, track competition and proactively respond to serious enquiries with the view to secure a sale.
---
Previous sales and acquisitions experience

Sector specialisms and average success rate

Sales value expectations and growth potential
Free

Guide Download
10 Key Questions to Consider Before Appointing an Advisor
Our Essential Checklist to Selling your Business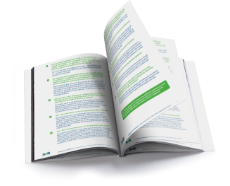 What information should I include when advertising my business for sale?
If you enlist a business sale agent, they will typically bear the responsibility of preparing an information memorandum, also known as a sales memorandum. This document will provide a snapshot of your business and detail essential information such as tenure, business type, sale price and imagery, where appropriate.
Handpick unique qualities that separate your business from competitors, such as profit, location, and growth potential. Detail if the reason for sale is genuine to keep uncertainty at bay if your business is in good financial health, such as retirement. If it is rare for a business of this calibre to reach the open market, highlight the novelty of the opportunity.
Financial position – If your business has great asset value due to existing stock, detail the financial value. Once genuine expressions of interest are received, prospective buyers may request a basic overview of what stock is available as part of the sale and an inventory list at a later stage.
You may wish to provide details of company assets, liabilities, debtor book and work in progress at a later stage to ensure sale confidentiality and to protect the interests of the business.
Reason for sale – If you are selling your business due to retirement, you may wish to include this as part of the business for sale notice. If you are selling your business following a dispute between directors, you may wish to disclose this to only serious buyers at a suitable stage to guarantee confidentiality.
Completion flexibility – If you are flexible around the desired date of completion, this is a conversation to be had with the final buyer. This element is likely to depend on individual circumstances, such as finance, and possible returns that could justify a revised timeframe for the sale.
Financial support – If you can offer seller financing, you may wish to touch upon this at an early stage to attract buyers requiring financial support to facilitate the sale. As this will enable buyers to spread payments over an agreed period, they may agree to a competitive price or seal the deal faster.
Handover – If you are open to remaining on the sidelines to support the new business owner, post-sale, you may propose this at a later stage, based on the experience of the buyer. In some case, a less experienced business buyer may require you to stay onboard to ensure a smooth transition. Whereas, an experienced business owner with a vast business portfolio may prefer greater autonomy.
If you wish to conduct a confidential sale, we can help advertise your business for sale discreetly and ensure a Non-Disclosure Agreement is in place to restrict the distribution of company information. There are many reasons you may wish to take this route, from protecting employees from job uncertainty or competitor interests. 
The Selling My Business team will help navigate you throughout the business sale process, conduct a free business valuation and prepare your business for the open market. For more information, get in touch with Selling My Business.