Once your business is officially up for sale on the open market, the primary aim will be to attract genuine buyers with the necessary finance to acquire your business. A business transfer agent will typically undertake the task of managing replies from interested parties across a series of channels. From publicly accessible portals, professional business connections, to a database of registered buyers, each enquiry will need to be attended to, to ensure that expressions of interest are formally recorded and responded to.
By opening the lines of communication and entering negotiations, you can vet prospective buyers and confidently invite parties to submit serious offers. If you are inundated with repetitive enquiries, this may present demand for further information, as featured in your sales memorandum, also known as an information memorandum.
Pre-empting replies and maximising information availability
By making a head start and providing the information you are expecting buyers to request, you can instantly minimise first level enquiries. This not only satisfies interested parties but presents your business affairs as organised, making a strong impression on buyers. The tone in which you use to respond to enquiries will influence the way potential buyers respond. Regular contact and progress updates to interested buyers will also encourage them to submit offers promptly.
At Selling My Business, we will assist you throughout the business discovery stage which is instrumental to the production of a sales memorandum. This will function as a sales pitch to advertise your business for sale. If you wish to conduct a discreet sale, the information made available at this stage will be limited, and therefore only made available upon request.
Responding to enquiries during a confidential sale
As a business owner looking to sell your company, if you wish to conduct a confidential advertising strategy for your business, how you interact with prospective buyers will vary. Sensitive company information, such as financial records or product development activities may be protected by a Non-Disclosure Agreement (NDA). To gain access to particular company data, interested parties will be required to sign a legal agreement, binding them to keep this information confidential.  
This prevents company data from entering the public domain to the likes of competitors, employees, and customers. There are many reasons why company data may be kept private, from protecting the business from financial repercussions, preventing employees from experiencing job uncertainty or guaranteeing exclusivity.
We offer discreet business selling services to business sellers looking to secure a confidential sale under controlled terms. Selling your business can be a sensitive matter which is where an experienced business sale agent can ease the process.
---
Previous sales and acquisitions experience

Sector specialisms and average success rate

Sales value expectations and growth potential
Free

Guide Download
10 Key Questions to Consider Before Appointing an Advisor
Our Essential Checklist to Selling your Business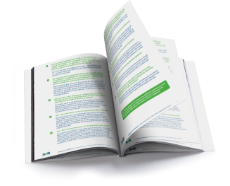 Negotiating with prospective buyers and sealing the deal
During the negotiations stage, your business valuation will form the premise of any deal as the sale will need to reflect the market value of the business, company assets and liabilities. Our in-house team of business valuers will advise you on the valuation of your business, including how to maximise value. When selling your business, your business sale agent will introduce a timeframe in which all offers must be received, increasing competition, and encouraging a fast sale, within reason.
In addition to the price tag, you may consider the skill set, previous experience, and reputation of serious buyers to ensure they are an ideal match. Working hand in hand with a professional seller can help you understand the market, buyer appetite and industry benchmarks.
By taking into consideration the timing of your sale, bargaining power, and the likelihood of receiving a competitive offer, you will be able to judge offers with total confidence. We will ensure that final offers are airtight and generate lucrative returns, whether this is upfront or post-sale based on business performance.
Why choose Selling My Business?
At Selling My Business, we understand that each business presents a unique opportunity for prospective buyers across the country. We are well connected to over 10,000 registered buyers across the country and are renowned for navigating the business sale area. For more information on selling your business or to conduct a free business valuation, contact Selling My Business.