TUPE legislation, the Transfer of Undertakings (Protection of Employment) regulations, protects the terms and conditions of employee contracts when the business they work for changes ownership.
It's an important aspect of selling a business as an employer, and crucial for business sellers to consider and understand the impact that TUPE will have on a business sale. If you contravene these regulations, however unwittingly, it can lead to legal action being taken against you.
What are TUPE regulations when selling a business?
The Transfer of Undertakings (Protection of Employment) regulations were originally introduced in 1981, and amended in 2006. TUPE applies to UK businesses of all sizes, but not necessarily all types of sales.
The regulations do not apply if only assets such as plant and machinery are transferred, for example, or when the shares of a business are sold. TUPE is a complex piece of legislation, and it is highly advisable to seek advice from a specialist in this area to prevent any errors or omissions in relation to your obligations. 
Selling My Business can provide the professional guidance you need throughout the course of a business sale, from initial discussions on when is the best time to sell your business, to ensuring that you meet the legal requirements of a TUPE transfer.
---
Previous sales and acquisitions experience

Sector specialisms and average success rate

Sales value expectations and growth potential
Free

Guide Download
10 Key Questions to Consider Before Appointing an Advisor
Our Essential Checklist to Selling your Business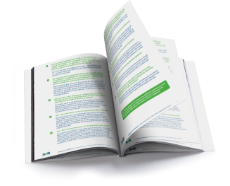 How does TUPE affect selling a business?
TUPE can affect selling your business in various ways, including:
Informing and consulting employees
You need to inform and consult with employee representatives about the transfer, including any changes or proposed business changes, providing sufficient time for employee representatives to inform those affected.
Employee representatives may be trade union members, or those already elected by members of staff to represent them in general matters. Representatives should be elected if there is no existing employee representation.
Providing information to the new business owner
Employee liability information must be provided to the new business owner. This includes information on any existing collective agreements, grievances held by members of staff, or disciplinary action taken against employees by the business.
The legality of any redundancies
The incoming employer cannot demand that you make redundancies before the transfer, in order to reduce their own employment liability as the new business owner. Any employees made redundant in this way will be unfairly dismissed, and could take their case to an employment tribunal.
TUPE also requires any dismissals or variations to employee contracts made by the new employer as a result of the business transfer to be for economic, technical, or organisational (ETO) reasons only. Other reasons may be automatically regarded as unfair.
Implications of non-compliance with TUPE when selling a business
As the outgoing business owner you could face legal action by employees for unfair dismissals before the transfer takes place, as well as fines for failing to inform and consult with employee representatives when required to do so.
TUPE is an important and extremely complex piece of legislation, and it is advisable to obtain a professional assessment of your obligations as you sell your business. It is not uncommon for outgoing business owners to unintentionally violate TUPE regulations, and subsequently encounter significant legal issues.
Selling My Business has extensive experience of navigating TUPE regulations for business sellers and buyers. We can let you know whether TUPE regulations affect your business sale, provide the guidance you need as you sell your business, and ensure you meet all your obligations under this legislation as the outgoing employer. Please get in touch with our partner-led team to arrange a free, same-day consultation.