Whether you're selling your business to retire, or you're moving on to another venture, your staff represent a significant asset. You need to let them know that your business is for sale, and that they may be affected.
It's important to know how and when to inform employees you're selling the business, however, as there are strict regulations in the UK surrounding business transfers and employment.
Our experts at Selling My Business can support you throughout your business sale. We'll help you make a smooth sale transaction, and ensure you comply with the complex legislation protecting employment rights.
Business transfer legislation – informing employees
TUPE legislation – the Transfer of Undertakings (Protection of Employment) regulations ‐ safeguards employee contracts when a business is transferred to a new owner. TUPE is a complex piece of legislation, and it's important to understand your duties as an outgoing business owner.
All employees who will be affected by the business sale and transfer to new ownership must be informed, and this may be done either directly or indirectly depending on the circumstances.
How to inform employees you're selling the business
If you employ fewer than 10 members of staff and there are no employee representatives in place, you can inform these employees directly. When there are 10 or more employees, however, you must inform elected representatives:
Trade union representatives if there's a trade union in your workplace
If your business has no trade union representatives, members of staff may have elected employees to represent them in general matters, and you must inform these representatives about the sale of your business
If you already have an Information and Consultation (I&C) agreement in place, you don't have to follow this agreement in addition to TUPE legislation ‐ you can opt out of your I&C agreement if you wish.
---
Previous sales and acquisitions experience

Sector specialisms and average success rate

Sales value expectations and growth potential
Free

Guide Download
10 Key Questions to Consider Before Appointing an Advisor
Our Essential Checklist to Selling your Business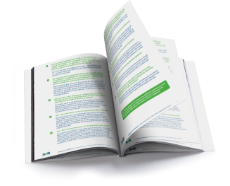 What do you need to tell your employees?
Before the business transfers to new ownership, you must inform employees of the pending sale and when they'll transfer to the incoming employer. You'll need to let them know how the transfer will affect them, and whether there will be any reorganisation of the business.
You should provide sufficient time for consultation with employees before the transfer takes place. You'll also need to ensure trade union or employee representatives can talk with all members of staff affected by the sale, and provide representatives with paid time off to carry out their duties in this respect.
Formally informing employees of your business sale
Officially informing your employees that you're selling the business is a crucial part of the sales process, and requires careful consideration to ensure you don't fall foul of protective employment legislation in the UK.
Information about the business sale should also be dispensed with care and sensitivity, given that employees may feel very uncertain about their future under these circumstances. Communicating with employees openly and in a timely manner can mitigate this, however.    
Professional support when you're selling your business
Selling My Business has a collective 60+ years' experience of carrying out successful business sales, and can provide reliable guidance on how to inform your employees that you're selling your business.
We'll ensure you comply with the legal requirements when informing and consulting with employees, both beforehand and during the business transfer, and can provide a steadying presence during what is commonly a complex process.
Please get in touch with our highly experienced, partner‐led team to find out more. We work from an extensive network of offices around the country, and can offer you a free, same‐day consultation.