It's difficult to know exactly when the right age is to sell your business and retire, as there are various factors that can influence a decision of this kind. These include the market conditions as retirement approaches, the state of your business at that time, and whether ill health may be a factor when it comes time to sell.
As a business owner, it's important to plan well ahead when considering selling and retirement, and take at least several years so you have time to maximise the value of your business and achieve the best price.
This timescale allows you to reap the rewards of all the hard work you've put into the business over the years, and enter retirement in a stable financial position.
Focus on preparing your business for sale well before your retirement
Planning ahead is key to achieving the best return on your investment. It allows you to prepare the business in advance of a sale, build it up, and make the most of its strengths so that it supports you financially over the course of your retirement years.
Detailed succession and inheritance planning may be required if it's a family business to be passed on to the next generation. Tax planning is also hugely important to ensure your tax liability is minimised on sale.
---
Previous sales and acquisitions experience

Sector specialisms and average success rate

Sales value expectations and growth potential
Free

Guide Download
10 Key Questions to Consider Before Appointing an Advisor
Our Essential Checklist to Selling your Business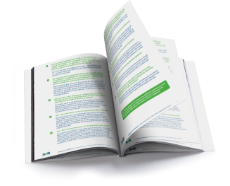 Will you carry on in the company in a consulting capacity?
You may need to consider whether you'll carry on in the business in a consulting capacity once it's been sold, and if so for how long, factoring this into your projected retirement date.
Making these important decisions well in advance of a sale streamlines the entire process. So, what else do you need to factor in when considering your retirement, and when is the right age to sell your business?
Considerations for selling a business and retiring
These are just a few areas to focus on when thinking about retiring and the sale of your business:
Obtaining a reliable business valuation – this can help you decide where changes need to be made in order to boost the business' value

Leaving yourself plenty of time to make these changes

– typically several years, during which time you might streamline the business, so it operates with consistent, healthy cash flows. This would allow you to present the business as stable and profitable to potential new owners

Introducing new procedures and systems

, or updating existing ones where necessary, so you can compete with other businesses in your sector

Making use of the knowledge and expertise of professional advisors

– seeking out qualified accountants, legal experts, and business sales brokers to help you make the process easier
Bear in mind, however, that there's no 'right' age for retiring and selling your business – it depends on many factors, including your health, future plans, and the state of the market at the time.
Professional guidance from Selling My Business
Our expert team can help you make the decision as to when is the right age to sell your business and retire. We'll provide the support you need to navigate your way through this complex process, and negotiate with prospective purchasers on your behalf as necessary.
We can also help you clarify your principal aims and objectives, and calculate how much you would need from the sale to fund your retirement. For a free, same‐day consultation please get in touch with our partner‐led team ‐ Selling My Business operates from offices throughout the UK.