Selling a UK business online and for free
The online marketplace for selling businesses is widely populated with a diverse range of platforms attracting thousands of business buyers and sellers every day. From the sale franchises, start-ups, and thriving brands ranging from small to mid-market companies, there are many routes you can take to sell your business online. If you are wondering where can I sell my business online, a quick search can provide numerous options for businesses of any sector, size, location, and turnover.
To sell a business online, you may wish to take the DIY route or enlist business brokers and business sale agents to maximise exposure of your business to prospective buyers. When selling your business online for free, take note of the small print as you could incur hidden costs, such as commission fees or advertising fees. Using a business selling agent or business broker to sell your business online can provide buyer protection and enlist a more hands-on deck to sell your business fast.
Selling your business online
If you are wondering why do businesses sell online, you need to understand how the online business sale process works, the benefits of selling your business online and why buyers are attracted to this route.
Nationwide coverage: Sell your business online and reach buyers across the country and overseas
Speed: Display your business for sale online instantly, contact details and minimise queries by making essential information readily available and easily accessible, such as financial reports and images
Insights: Track the performance of your business profile and access insightful data, such as buyer click through rates, sales memorandum downloads and information requests
Reviews: Judge online platforms based on their success rates and access online buyer/seller reviews through website reviews or professional review sites
The online route can help business sellers sell their business online for free or for cheap, without the stress of limited accessibility and geographical constraints.
---
Previous sales and acquisitions experience

Sector specialisms and average success rate

Sales value expectations and growth potential
Free

Guide Download
10 Key Questions to Consider Before Appointing an Advisor
Our Essential Checklist to Selling your Business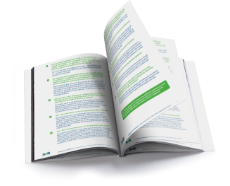 Where can I sell my business online?
Taking the digital route to sell your business may vary in efficacy depending on your business and can be bolstered when supported by a professional and highly experienced team of business transfer agents. We run through where you can sell your business online and how business brokers can drive online traffic to your advert.
Online marketplaces: Online business for sale catalogues serve many successful business buyers, however, the success rate and speed of sale will depend on several mitigating factors, such as sector, region, market share and price tag
Websites: If your business advert is listed on the open market, you may wish to place a notice on your website for the attention of professional intermediaries, such as investors, directing them to your advert. Alternatively, you may create a page on your site to attract prospective buyers to register their interest and submit requests for further information.
If you appoint a business broker to sell your business, they will typically advertise your business for sale on their website which will either be publicly accessible or hidden behind a paywall for members only
Social media – This is an underrated tool that can help spread the word at a rapid pace and direct buyers to your business profile. You can use social media, such as LinkedIn, to network with business buyers in a professional or personal capacity
To begin selling your business online, you need to conduct a business valuation to find out how much your business is worth. A business broker or business transfer agent should be able to offer a free business valuation online as part of their service.
How can I value my business online?
If you would like to calculate how much is a business worth, our online company valuation calculator can generate the market value of your business based on essential company information, including turnover, profit and comparables. Each valuation request will be fulfilled by one of our highly experienced, in-house business valuers.  
Calculating how much your company is worth online through a business valuation calculator can generate a fast response and help prepare your business for the sale process. Value my business calculators are often fuelled by a bank of data relating to similar sales which are then applied to the business you wish to value.
Our free valuation tool is managed by qualified professionals and will generate an extensive valuation report. We also offer a free consultation to advise you on how to prepare your business for sale, how to conduct due diligence and how to find a buyer for your business. The Selling My Business team will run through how to present your business online to attract buyers and extend buyer reach.  
How can we sell your business online?
At Selling My Business, we have a database of over 10,000 registered buyers actively searching for their next business venture across a variety of sectors. We work closely with business sellers to create a buyer profile, such as target location, industry experience, skill-set and financial appetite. Your appointed business transfer agent or business broker will conduct an extensive marketing strategy to target suitable parties with an active interest in your sector.
Founded in 1956, we have industry connections with investors and business buyers across the country and support a wide-ranging pool of returning clients. Powered by an effective and results-driven online marketing strategy, we also extend our marketing efforts through internal communications. For more information, contact a member of the Selling My Business team to sell your business online with the help of an industry-leading business broker today.