If you have listed your business for sale to generate returns from your investment, you may wish to simply sell your company to the highest bidder. If your concern is more than money, your strategy and the final decision may be influenced by multiple mitigating factors, from attracting a buyer with extensive industry experience to assessing individual character. The answer to this question rests with the seller and the intended end goal from the sale – monetary, or otherwise.
When selling a business, although you may be focused on attracting a suitable seller with the necessary education, qualifications, and practical skills, selling your business at market value is essential. Selling your business for less than it is worth is not recommended as this not only undercuts the seller but also devalues the business which could have long-term implications. Conducting a business valuation can help calculate the worth of your business accurately and determine a reasonable asking price without falling into the trap of under or overpricing.
---
Previous sales and acquisitions experience

Sector specialisms and average success rate

Sales value expectations and growth potential
Free

Guide Download
10 Key Questions to Consider Before Appointing an Advisor
Our Essential Checklist to Selling your Business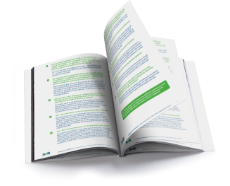 What is your intended output?
Your personal circumstances may influence your reason for sale, from financial necessity, health concerns to directing your focus to other business interests. We run through how your intended output is likely to determine your appetite to sell to the highest bidder.
Maximum returns - With a financial aim in place and future vision to fund, securing a highly competitive buyer with an attractive offer can help facilitate this. By maximising the value of your business, you are not only establishing a benchmark for your company but also raising the bar for your personal achievements. If your intended output is solely related to financials, attracting the highest bidder is likely to be in your best interests.
Business turnaround – If your business requires restructuring support to repair company finances, implement stricter credit control measures and streamline outgoings, you may consider selling your business to a buyer with proven experience in business turnaround. Selling your distressed business to a prospective buyer matching this requirement may mean they are better placed to navigate company finances and facilitate recovery.
If your business is on track to run into serious financial difficulty, you may enlist the services of a licensed insolvency practitioner before putting your business up for sale.
Upgrade prospects and leadership – As the business owner, if you have limited industry expertise which restricts company growth and therefore turnover potential, you may begin the search for a new buyer better placed to drive the company forward. Your primary objective may be to seek a new owner with a host of industry connections and proven experience of breaking into new markets, pushing the importance of the financial offer into second place.
If a potential seller represents a reputable brand in your sector, this could lead to instantly popularising your business, solely through association. If you value leadership experience over the financial output, you may wish to sell your company to such as buyer, regardless of the offer value. If the feelings of the buyers are mutual, they may likely wish to outbid other interested parties.
Buyer persona – If you wish to source a buyer with a strong public image which resonates with your company, this may likely hold greater importance than reaching maximum returns. Having grown and nurtured the business into an ambitious income generator, you may feel responsible for sourcing an owner who can place the interests of the business first. Transferring ownership to a trustworthy and genuine buyer may hold greater importance to you than selling your business to the highest bidder.
Conduct market research and take advantage of the industry knowledge acquired by business transfer agents over the years to gauge an average sale price and tips on negotiating a competitive sale price. The due diligence process is also instrumental in rooting out ingenuine buyers without the necessary capital, experience, or clean history to commit to the sale. Your appointed business transfer agent will be able to advise you on transferring ownership and helping you make an informed decision.
The Selling My Business team have 100 years' collective experience in the field of business transfer with an extensive history of completed sales in multiple sectors and sub-sectors. Contact Selling My Business to explore your options if you are interested in selling your business or wish to conduct a free business valuation as part of our service to determine how much your business is worth.