Assessing commercial property when buying a business
When buying a business, you will need to run a fine toothcomb through company operations to ensure that there are no tangles or bumps that could hinder financial progress or restrict potential post-sale. The premises from which a business operates will play a core factor when deciding if a business is the right fit and therefore warrants a full investigation.
The biggest cost for a business often stems from owning business property, including rent and mortgage payments. Costs associated with maintaining the property also dominate company overheads, so it's vital that the property fits what you're looking for.
We run through what to look for in a business property when buying a business.
Why are property considerations important when buying a business?
It's essential to start the business sale process with a clear idea of what you're looking for in a property to ensure that your needs are met, although the level of interest between business buyers will vary based on property use.
Where one party may use business property to simply put a physical address to a name, another party may use business premises as a vehicle to attract and serve customers, such as a fish & chips shop, post office, or kennel/cattery. Buyers will search for specific building specifications as this can mean the difference between operating a successful business with scope for growth, or a shopfront that lacks ambition.
For example, a Fish & Chips takeaway will vary to a Fish & Chips restaurant as it will have less open floor space and a sub-post office property will have fewer features than a main post office, which is why every detail must be explored.
As such, if the business property falls short of your requirements, you may decide to take the capital investment required to improve the property into consideration and negotiate the sale price with the business seller.
---
Previous sales and acquisitions experience

Sector specialisms and average success rate

Sales value expectations and growth potential
Free

Guide Download
10 Key Questions to Consider Before Appointing an Advisor
Our Essential Checklist to Selling your Business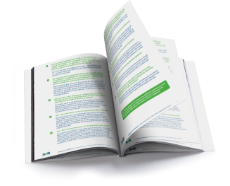 Buying a business – What commercial property checks should I perform?
As a business buyer, you need to conduct your own due diligence checks before buying a business to verify claims put forward by the seller and confirm that the business property serves its prescribed purpose. You need to take note of the legal considerations to refrain from cutting into red tape and breaching any restrictive covenants.
Your property checklist may vary based on the tenure of the property – freehold or leasehold.
Freehold property – you own the property and the land that it resides on
Leasehold property – you own the property throughout the duration of the lease, excluding land, and payments are made to the freeholder of the property directly or through a managing agent
The payments and charges associated with operating a freehold or leasehold property will vary, in addition to your rights over the property and land. Many business buyers will set out with a strict view in mind on whether to buy a business with freehold or leasehold property.
Other commercial property considerations include:
Business specification – How big is the floor space? What's the layout? What fixtures and fittings are included?
Health & safety - Is the property structurally intact, fit for purpose and insurable? What about planning permission?
Location – Location largely dictates customer footfall and the type of customers that you attract, such as your target audience. Is the property located in a highly or densely populated area? Is it an affluent neighbourhood? What shops are located nearby, such as competitors?
Charges – If you're leasing, what service charges should you be aware of? (Sinking fund or ground rent) Can you afford business rates? Will you need to pay for any licenses?
Is there room for expansion? - Can the property facilitate your growth plans? Is there room for physical expansion? Will planning permission be granted if you wish to extend the property?
How can Selling My Business help?
The Selling My Business team of business brokers are highly experienced and have helped facilitate the sale of over 12,000 businesses across the UK. For support on whether a business is right for you and how to get value for your money, contact a member of the Selling My Business team today.