How can a business seller decide if an individual is a prospective buyer?
When selling your business, you will interact and converse with a host of individuals interested in potentially buying your business. Although many parties will express a desire to win the keys to your business, how many will progress forward and submit a serious offer?
This is where qualifying potential buyers can help accelerate the sale of your business. Asking the right questions can help you get a flavour of the buyer's appetite, their long-term career ambitions and what they wish to attain from the business purchase. This may vary from snapping up a business to diversify sources of income, to upgrading existing service lines by buying an existing business.
Customer profiling can help you better understand potential buyers, their financial position and if they are serious about submitting an offer. As a business seller, you can achieve this by carefully selecting what questions to ask prospective buyers.
Why is it essential to profile potential buyers?
Building a strong rapport with a potential buyer will help you understand their character and what qualities they value in a business and its owner. This information is invaluable to the sales process as you can tailor your sales pitch accordingly and clarify whether they are well-positioned to proceed with the business sale, or still at the stage of discovery.
Here are some of the ways qualifying a customer can support you as a business seller:
Understanding prospects – By understanding your prospects better, their background and expertise, you can spot sales opportunities and tap into shared interests. All of which can help you build a strong relationship and secure a fast sale
Verifying financial position – Understanding the financial position of a potential buyer can help you determine if they can afford to buy the business and how they intend to finance the purchase if they plan to go ahead. Once a serious offer is submitted, due diligence checks will be performed to confirm the position of the buyer
Tailoring sales messaging – By understanding what a buyer is looking for in a business, you can address their requirements head-on and work through their criteria. This not only makes better use of time, but can also help you handpick information to share with the buyer
Productive time management – By understanding the intentions of the buyer, their financial position, what type of business they're looking for, and the outcome they which to achieve, you can conclude if they are a right match for your business. You can then take an informed approach when splitting your time between prospects and increase your chances of converting
---
Previous sales and acquisitions experience

Sector specialisms and average success rate

Sales value expectations and growth potential
Free

Guide Download
10 Key Questions to Consider Before Appointing an Advisor
Our Essential Checklist to Selling your Business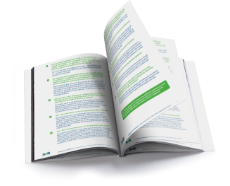 What questions should you ask prospective buyers?
The Selling My Business team round up the best questions to ask to qualify potential buyers and weed out timewasters.
How will you pay for the business? The answer will indicate how long the buyer will take to raise funds, payment flexibility, the associated risks and if seller financing is required.
What timeline are you working towards? Does the buyer intend to complete the sale within a given timeframe, are they planning a delayed sale or a future sale? If you're looking to secure a sale within a specific timeframe as you're retiring or relocating, do their goals match yours?
What features are you looking for in a business? The buyer may have a list of strict requirements, such as tenure type (freehold/leasehold), property layout or energy performance certificate rating. If your business matches the benchmark and the buyer is a good fit, there may be a real chance of the sale progressing
How does the location of the business suit the buyer? If the location of the business differs from that of the buyer, how will the buyer manage the business if it is not relocatable? For example, they may operate the business remotely or appoint a director that is located within the vicinity of the business
Are you the main decision maker? Is a senior member of staff vetting the business on behalf of a decision-maker, or is the decision-maker present? You may choose to disclose confidential information to the decision-maker only if you wish to conduct a private sale
Asking these questions can help determine if the potential buyer matches your target audience and where they sit in their purchase journey.
For more information on how to find a suitable business buyer for your business and understand how due diligence checks are conducted, speak with an experienced business broker at Selling My Business.