The coronavirus pandemic has rocked economies on a global scale, leaving no business untouched. As lockdown restrictions eviscerated consumer demand, spurring essential businesses into overdrive, and non-essential businesses into a slumber, the financial position of once-thriving businesses encountered unprecedented challenges, placing undue pressure on company cash flow.
The prolonged, adverse trading conditions inflicted by Covid-19 led to an imbalance between company income and expenditure, pushing businesses to explore company rescue solutions. From employing company restructuring exercises to accessing Covid-19 government support, the pandemic continues to throw curveballs at core sectors, posing a serious threat to the economy.
As businesses grow resilient in the face of such extreme circumstances, the business sale market is active with regular investors and continues to welcome prospective buyers with newfound desires to own a business. As a practical route to secure stable employment and greater control over working arrangements, prospective buyers are actively searching to buy a business during Covid-19, fuelling the business sale market. To sell a business responsibly during the coronavirus pandemic and ensure value for money, note that due diligence is of paramount importance.
---
Previous sales and acquisitions experience

Sector specialisms and average success rate

Sales value expectations and growth potential
Free

Guide Download
10 Key Questions to Consider Before Appointing an Advisor
Our Essential Checklist to Selling your Business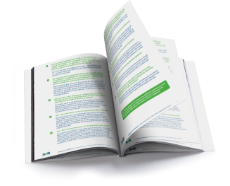 Why is due diligence important during Covid-19?
As the threat from Covid-19 subsides in line with the relaxation of lockdown measures, businesses will be able to accurately gauge the impact of Covid-19 on company finances. When conducting due diligence, the ongoing impact of the pandemic will need to be taken into consideration to forecast company cash flow and turnover.
The information will likely be a focal point when communicating with parties looking to buy a business. Echoing the aftermath of the 2008 recession, crisis management and contingency planning is at the forefront for prospective buyers as the economy enters a stage of recovery.
How has Covid-19 impacted your business?
During the due diligence stage, the focus will now equally lie on the short-term vision of your business, in addition to the long-term.
Growth plan - Your company growth plan may have been mitigated by the long-lasting effects of the pandemic, hampering progress and your existing track record. Following a hiatus in non-essential trade, you may have turned your focus towards developing alternative areas of the business, i.e. your e-commerce offering, to increase customer accessibility during the pandemic
Supply chain – You will need to assess supply chain risk by checking in with suppliers and customers. If there is a shortage of materials, how will this risk be mitigated? Will you raise your prices to procure materials in short supply? You may decide to reduce credit lines or conduct credit checks on suppliers to minimise bad debt risk. Is your supplier at risk of becoming insolvent?
Operational structure – As a result of the pandemic, company directors may have initiated payment reductions and streamlined the management structure to generate savings. To balance temporary income loss due to high customer churn and to secure long-term sustainability, the operational structure may have been revised
How will your business recover from the coronavirus pandemic?
In addition to how well equipped your business is against the pandemic, prospective buyers will enquire about your roadmap to recovery. If your business enlisted Covid-19 emergency support from the Bounce Back Loan Scheme (BBLS) or Coronavirus Business Interruption Loan Scheme (CBILS), how will you structure repayments, alongside reserving working capital? Will it be feasible to catch-up with deferred payments, such as rent, VAT, PAYE, or Corporation Tax?
In addition to repayments, your business will need to be well-armed for further economic uncertainty to minimise the chances of operating at a loss, post-pandemic.
Conducting due diligence is a sensitive exercise that consists of handling confidential financial data and company information. Due diligence checks can protect the commercial position of both parties, ensuring that the prospective buyer and seller are responsible, represent legitimate interests and are genuine in their approach.
For more information on conducting seller and buyer due diligence, contact a member of the Selling My Business team. Founded over 60 years ago, we have the technical expertise and field experience required to source a suitable buyer for your business and direct a swift sale.