The coronavirus pandemic is undoubtedly functioning as a precursor to business sales for many business owners. Whether you were toying with the idea pre-pandemic or having experienced first-hand, the novelty of time during this pandemic era, selling your business may be the optimum route forward to support your life plans or next business venture. The pandemic has steered many company directors towards seriously considering the future of their business, in addition to weathering the Covid-19 storm with existing company capital and reserves.
An economic milestone such as the Covid-19 pandemic holds enough power to influence decisions likely to shape the future of your business. As the business owner, you may no longer have the appetite to continue driving your business forward, and now wish to transfer ownership to a highly motivated, business buyer. Covid-19 is likely to have functioned as a trigger for SME owners straddling between selling their business or holding off.
Planning your business exit strategy during Covid-19
The pandemic may have bit into your personal finances, requiring you to release the financial efforts of your investment(s) by facilitating a business sale. Many people set out to do business to eventually sell their investment for a substantial profit. There are many reasons to sell a business, including owner retirement. The pandemic is likely to have taken a toll on business owners looking to slowly reduce their business ownership responsibilities, making a business sale a practical exit route.
---
Previous sales and acquisitions experience

Sector specialisms and average success rate

Sales value expectations and growth potential
Free

Guide Download
10 Key Questions to Consider Before Appointing an Advisor
Our Essential Checklist to Selling your Business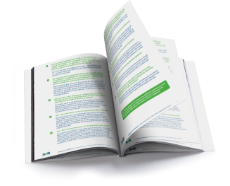 Buyer and Seller confidence during coronavirus pandemic
The coronavirus pandemic has undoubtedly riddled businesses with cash flow worries and balance sheet shortfalls due to staggered income. As a result of such financially testing times, the government created an extensive framework of support comprising the Coronavirus Job Retention Scheme (CJRS), Bounce Back Loan Scheme (BBLS) and Coronavirus Business Interruption Loan Scheme (CBILS). Businesses facing hardship were propped by emergency funds, providing sufficient breathing space to facilitate recovery.
As buyer confidence grows and business owners hasten to resume progress attained pre-pandemic, the business sale market continues to boast activity, motivating business buyers and sellers to act proactively. The roadmap out of lockdown is underway, supported by a globally renowned vaccination programme to help the country return to normalcy.
How to sell your business during the coronavirus Covid-19 pandemic
If you wish to arrange a free valuation of your business during the coronavirus pandemic, or a free consultation to help decide the future of your business, get in touch with the reputable Selling My Business team. We continue to assist individuals and groups looking to invest in businesses or sell a business during the pandemic, fuelling economic recovery and employment security.
There are many routes you can take to sell your business, including turning to a skilled business transfer agent with an understanding of managing business sales during such uncertain times. We are well placed to source a suitable buyer for your business and can arrange a free business valuation conducted by our in-house team of business valuers.
If you are not yet decided on whether to sell your business, we can help you determine the best route forward and assist with succession planning.
Timing your sale - The timing of your business sale is essential to help maximise sale value, however, there is a common misconception around selling a business during a pandemic. Individuals that were poised to buy a business pre-pandemic, are now more driven to secure a sale following disruption to existing employment due to Covid-19. Parties interested in buying a business are using this historical period to make a landmark move and own their own business.
The Selling My Business team are witnessing prospective buyers entering the market at a rapid rate, hoping to use their savings by investing in the form of a business acquisition. If you are struggling to sell your business due to Covid-19, contact Selling My Business.  We have a database of over 10,000 registered buyers actively searching for their next acquisition opportunity and we continue to operate as standard during the coronavirus pandemic.