Should I sell my business during the coronavirus pandemic?
Although it may feel counterintuitive to try to sell your business during a global pandemic, Covid-19 has created a buoyant business transfer market in the UK. People made redundant due to coronavirus, or who have constantly deferred their dream of buying a business, are now taking decisive action in pursuing their goals of independence and self-reliance.
The outlook is positive for buyers and sellers, but what are the implications of selling your business during Covid-19, and what should you expect from the process during these extraordinary times?
High potential for a quick sale
Finding the best way to fund a business purchase can sometimes slow down the process, but it's noteworthy at this time that many buyers are ready and waiting with funds available to purchase the right business.
This opens up the possibility of a fast business sale during Covid-19, and it's important to ensure that everything is in place to support this. Professional help is key in this respect – it ensures a swift and smooth transaction can take place, and reduces the pressure on you at every stage, from marketing and promotion to negotiations and the final deal.
Clear and detailed trading history
Initially, interested parties receive a Sales Memorandum that outlines the reasons for selling the business. It provides financial information and other details, and is a key document in garnering deeper interest.
Anyone wishing to progress further then enters into more detailed negotiations, and carries out a process of due diligence. This due diligence process can be eased significantly by providing accurate figures and data that offer a clear picture of the business' journey through the pandemic.
You need to demonstrate openness and transparency to encourage trust in potential buyers, showing that the figures provided are a true reflection of your business' performance and potential.
---
Previous sales and acquisitions experience

Sector specialisms and average success rate

Sales value expectations and growth potential
Free

Guide Download
10 Key Questions to Consider Before Appointing an Advisor
Our Essential Checklist to Selling your Business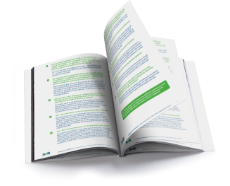 Detailed roadmap for future growth
Similarly, a clear plan for the future backed up by reliable figures, will demonstrate to buyers the potential for future growth. Purchasers need to feel able to align their own goals with the purchase of your business, and regard them as readily achievable.
Buyers with cash to invest are certainly leading this market trend. With such dire savings interest rates, investing their money in a business is a wise move and one that benefits you as a business seller.
Agility is key for businesses during Covid-19
If there's one element that has been key for businesses during Covid-19, it's the ability to adapt quickly to changing trading environments. Hastily introduced restrictions and barriers to trade have constantly challenged business owners during this time, and agility has become synonymous with survival for many.
Streamlining your business and making it agile will attract potential buyers at any time. Its significance is huge as the pandemic continues, however, and nobody knows what trading conditions might be introduced in the future.
Buyers are ready and waiting
Reduced competition is allowing serious buyers to emerge with ready funds from redundancy pay and savings, and purchase businesses to secure their futures. The implications of selling your business during Covid-19 are positive, and Selling My Business is here to help.
So. don't let the pandemic stand in the way of your plans. Assess and articulate how you've steered your business through the pandemic so far, how it's affected your supply chain and customers, and provide the reassurance buyers are looking for that the business is robust and in good financial health.
Our team of experts at Selling My Business has more than 30 years' experience of helping business buyers and sellers. We operate a growing database of potential buyers looking for the right opportunity, and can help you sell your business during Covid-19.