I want to sell my business during Covid-19
Economic disruption caused by Covid-19 has created huge uncertainty in the business world, but for anyone wishing to sell a business, an interesting development brings great hope for the future.
If you're asking yourself, "Should I wait to sell my business after Covid-19?" it's important to know that many people made redundant because of coronavirus, or who fear losing their jobs, are investing in their own futures by saving and purchasing businesses UK-wide.
A surge in business sales
Becoming a business owner offers people autonomy and enables self-sufficiency, but it also provides an environment where the rewards of hard work are directly accessible. No longer is there reliance on an employer for work and pay – buying a business is a positive move towards improving their lives.    
For this reason alone, waiting for the pandemic to pass before you sell your business may work out as counterproductive. Testing the waters by taking action, making plans and putting them into practice may work in your favour. Your chances of achieving your goals from a sale haven't changed because of coronavirus.
Covid-19 vaccination programme brings us nearer to normal
The vaccination programme will also steer us towards some normality, and is cause for optimism in the wider business community. Furthermore, as trading and social restrictions are lifted and the world returns to a relative normal, demand is likely to increase substantially.
So, if you're not going to wait until after Covid-19 to sell your business, what do you need to consider when selling a business during a pandemic?
---
Previous sales and acquisitions experience

Sector specialisms and average success rate

Sales value expectations and growth potential
Free

Guide Download
10 Key Questions to Consider Before Appointing an Advisor
Our Essential Checklist to Selling your Business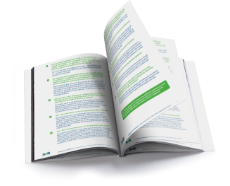 Gaining buyer trust
Potential buyers will be looking for clear, unambiguous information on how the business has fared during the pandemic, and also plans for post Covid-19 growth. Trust is a key issue in any business sale, but even more so during these challenging economic times.
So make buyer due diligence easier by thinking like a purchaser – provide detailed and accurate facts and figures that can be relied upon, and gain buyer trust at every stage of the process. 
Timing of offers from prospective purchasers
After the first national lockdown, buyer demand for solicitors to undertake the required legal work resulted in delays - solicitors became inundated with instructions and the selling process slowed.   
If you encourage offers from buyers during the lockdown, it means the legal requirements of a business sale can be met during this period. New owners will then reap the rewards of a surge in demand as restrictions are removed, starting their new venture on an extremely positive note.
Be ready for a quick sale
People with the funds ready and waiting for a business purchase are looking for just the right business for them. If yours meets or exceeds their requirements, and represents a good investment, you should be prepared for a quick sale.  
Professional assistance is crucial in executing a business sale, however, and reduces the pressure when undertaking such an important process. Selling My Business are professional business sales brokers, and have over 30 years' experience of helping owner-managed businesses.
We can provide the support and reassurance you need, and make sure everything is in place to facilitate a smooth transaction.
Seeking professional help to sell a business during Covid-19
The reality is that nobody knows when the pandemic will finally end. If you wait until after Covid-19 to sell your business, you'll miss out on this period when you could progress a sale to the point of completion and beyond.
It's important to seek professional help when selling a business under any circumstances, but particularly so in this unprecedented situation. It takes time to prepare a business for sale, so don't wait until after Covid-19 - Selling My Business is here to help.