How much time is required to exit a business?
The length of time it takes to sell a business may be impacted by unexpected changes to market conditions, sector health and company finances. This can have a direct impact on the sale process, from the way you price your business, advertise it for sale and tailor selling points to individual buyers. We run through mitigating factors that can affect how long it can take to sell your business.
Market conditions
While changes to market conditions can present new challenges, they can also offer a host of unique opportunities that can be used to accelerate the sale of your business.
Market conditions that can play into the timeframe of a business sale include:
Covid-19 - As businesses recover from the economic disruption caused by the coronavirus pandemic, buyers may likely be hesitant to make a financial commitment. In this event, sellers can speed up the sale process by addressing how to respond to existing and newfound risks transparently.
Brexit - The UK's departure from the European Union led to a wave of legislative changes in the way UK businesses trade with EU member states. In response to this, many UK businesses revised their business model to ensure that it remains sustainable, despite a steep spike in company overheads and increased red tape. By adapting company operations so the business can thrive post-Brexit, sellers can attract buyers in confidence and avoid unforeseen delays.
Consumer demand – New trends can present new commercial opportunities to businesses operating in the same field. Although trends created in good faith can fade over time, they can revolutionise consumer behaviour and create a gap in the market for new products and services. If your business can fill this gap in the market, you may be approached fast by buyers to avoid a competitor from closing in on the opportunity.
---
Previous sales and acquisitions experience

Sector specialisms and average success rate

Sales value expectations and growth potential
Free

Guide Download
10 Key Questions to Consider Before Appointing an Advisor
Our Essential Checklist to Selling your Business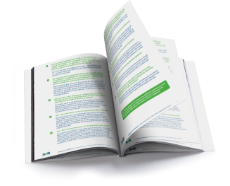 Preparation
Preparation is a key factor when selling your business to avoid procedural delays. Your appointed business broker will navigate you throughout the business preparation stage and provide a checklist of documents that must be provided to support sale negotiations, such as a company valuation report.
A reputable business transfer agent may liaise directly with your accountant to request financial records, such as company accounts, trading forecasts, and an asset register. At Selling My Business, we also offer a free business valuation to company directors looking to sell their business.
Readily available information packs can equip potential buyers with the information that they require to support the decision-making process. By pre-empting what documentation a prospective buyer may request in addition to the standard requirements, sellers can streamline interactions and speed up the sale.
The sale can be expedited by tailoring the volume and depth of information provided to parties that are 'just browsing', compared to serious buyers that are ready to proceed.
In addition to preparing documentation, presenting the business in the best light can also affect the timeframe of the sale. A healthy business with steady control over its liabilities, assets, revenue, and cash flow can strengthen the prospects of a fast and successful sale. In addition, due diligence checks on the seller must also be completed successfully.
Professional support
The route that you take to sell your business will impact the success rate and sale speed. A business sale supported by a business transfer agent is likely to benefit from an extensive, nationwide marketing strategy, including a network of experienced business sale experts. A business transfer agent with a strong commercial understanding of the industry and knowledge of similar sales can increase the chances of finding a buyer.
For professional advice on how to sell a business and the typical timeframe of similar business sales, contact a member of the Selling My Business team. Founded in 1956, we have a wealth of knowledge that can help determine a benchmark for how long it takes to sell a business, according to the sector, size, location, and value.