Different stages of selling a business
As a business seller, your exit from the business and the circumstances of the sale will shape the execution of the business sale process. From securing an external buyer for your family business as the line of succession has concluded or conducting an accelerated sale due to time-sensitive conditions, the business sale timeline will vary for each seller.
Although the intricacies of each stage will be mitigated by many factors, the overall structure will remain consistent, from pre-sale planning, negotiating a sale to devising a final contract.
Pre-sale planning
It is often perceived that the business sale journey commences when a business broker is appointed. In reality, the timeline for selling a business begins when different business exit routes are assessed for suitability. A variety of routes may be explored, including a management buyout, share sale or merger.
Preparation during this stage is often extensive as the business undergoes a period of intensive restructuring to maximise sale value. By fine-tuning how the company operates, inefficiencies can be identified and erased to build a seamless operating structure.
-       Business simplification: Simplifying company structure, operations, and processes to reduce company overheads and improve productivity
-       Debt advisory:  Enlisting support from a debt advisory specialist early to implement a debt reduction strategy in line with your financial ambitions for the business. Taking a strategic approach to company financing to increase growth value ahead of the planned sale
-       Strategic investment – Implementing a strategic investment strategy to accelerate income, attract customers and bolster financial forecasts
Pre-sale planning consists of both short-term and long-term targets to polish the image of the business. This can increase your chances of securing competitive offers from suitable parties with the desired skill set, experience, and industry knowledge.
---
Previous sales and acquisitions experience

Sector specialisms and average success rate

Sales value expectations and growth potential
Free

Guide Download
10 Key Questions to Consider Before Appointing an Advisor
Our Essential Checklist to Selling your Business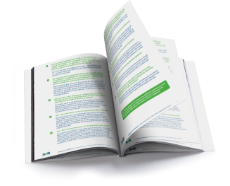 Company Valuation
To aid the decision-making process on how best to exit from the business, you may arrange a company valuation through a professional business valuer to calculate how much your business is worth using varied company valuation methods. This information can support future financial planning and help determine an asking price that reflects market value.
In reality, the true value of the business will be reflected by how much buyers are willing to pay. This can be mitigated by market conditions, consumer demand and industry trends. To begin the company valuation process, you will need to provide company accounts.
Professional business sales support
To support the business sale journey, a business transfer agent may be appointed for advice on how much similar businesses sold for, how to maximise company value and how to attract a buyer based on your requirements. To kickstart the business sale process, a series of preparational tasks will need to be completed as the following key events take place.
-       Collate key documents – Bringing accounting records up to date to support the company valuation process, sales memorandum and information pack for serious buyers
-       Sales memorandum – Capturing essential company information and key selling points concerning the business for sale
-       Buyer interest and offers – Serious buyers will register their interest and submit an offer
-       Heads of Terms – Once a suitable buyer has been selected, a preliminary agreement, also known as a heads of terms agreement, will be drawn up which will establish initial terms
-       Final Contract – Once the agreement has been finalised, a final contract will be issued and signed by both parties
-       Sale Completion – The transfer of the business will be complete, and the handover phase will begin, if agreed
During the business sale process, your business broker will work alongside your accountant, tax advisors and solicitors to ensure that the final contract encompasses all the agreed terms and that the deal is structured tax efficiently.
For more information on the business transaction timeline, speak to a business broker at Selling My Business to discuss what to expect next and how to close the sale with minimal delay and interruption. Founded in 1956, we have over 60 years of experience in selling businesses and unparalleled expertise in the art of business transfer.