How do you write a sales memo?
Writing a memorandum of sale is a crucial stage of the business sale process as it will feature a profile of your business for advertising purposes and is often the first interaction potential buyers will have with your company.
An information memorandum of a company must encapsulate the core values of your business, alongside hard figures that relate to financial performance. When writing a sales memorandum, you will need to collate key information about your company, with support from your accountant and a reputable business transfer agent.
We answer – what does a 'sales memorandum' mean in the context of a business sale, also known as a memorandum of sale, information memorandum or sales memo.
What is a memorandum of sale?
A memorandum of sale is a document used in business transactions, such as the transfer of property, or a business. When selling a property, a sales memo is used to record essential details about the transaction, such as property address, negotiated sale price and contact information for solicitors. When selling a business, a sales memo is used to advertise a business for sale by featuring background information, financial data, and unique selling points.
To write a sales memo, you need to understand what information a memorandum of sale should contain, how to format a sales memorandum and how long a memorandum of sale should be. After a sales memorandum is produced, you need to understand how to use it to attract interested parties and prompt potential buyers to submit an offer.
Who issues a sales memorandum?
A memorandum of sale is issued by the party responsible for selling the business. If you're selling your business privately, you will typically issue the sales memorandum directly to potential buyers, intermediaries, post it on business selling platforms or use it as collateral to support word of mouth marketing.
If you appoint a business broker to sell your business, they will work with you to finalise the sales memo, refine your sales pitch, and share best practices. The business broker will then distribute the sales memorandum as part of an extensive and multichannel advertising strategy.
---
Previous sales and acquisitions experience

Sector specialisms and average success rate

Sales value expectations and growth potential
Free

Guide Download
10 Key Questions to Consider Before Appointing an Advisor
Our Essential Checklist to Selling your Business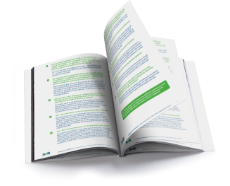 What does a sales memorandum look like?
A sample business selling memorandum will be made available to you by your appointed business broker, tailored to your industry, business size and sale type and supported by real-life examples of sales memos. For more information on what to include in a sales memorandum, such as the reason for sale, financial forecasts, staffing structure and sale price, read our article – what is an information memorandum and what does it need to contain?
A business sales memorandum example can be accessed by looking at businesses for sale on the open market. Business listings can be easily viewed online, however, you may need to register for full viewing access.
Carrying out competitor research can help round up key values desirable for prospective buyers and cross-check that you're not missing essential information. By providing a comprehensive image of your business at this stage, you can speed up the sale process.
When writing a business sales memorandum, you should bring financial reports up to date and collate key company reports which can be made readily available upon request and without delay. An organised vendor will leave a strong impression on prospective buyers which will also reflect positively on the business.
How can business buyers get a memorandum of sale?
A sales memorandum supplies key information to potential buyers on the current state of a business, including future developments and financial forecasts. The document is openly distributed to interested parties and individuals tasked with finding a business buyer and can be forwarded upon individual request or be made publicly available.
If the circumstances around the sale of the business are delicate, or the buyer wishes to restrict information from entering the public domain, a non-disclosure agreement may be tied to the memorandum of sale.
How can Selling My Business help?
As part of our results-driven advertising strategy to sell a business, our business brokers use a combination of methods, from online marketplaces and offline routes to reach buyers. We have a database of over 10,000 registered buyers and a host of industry connections that we have built over the years.
For more information on preparing your business for sale, writing a sales memorandum, and valuing your business to calculate the worth, get in touch with a member of the Selling My business team of business brokers and business valuers.