What happens to company debt when selling a business?
When selling a business with debt, the type of sale that is conducted, such as an asset sale or share sale, will determine what company liabilities and debts are transferred to the buyer.
As asset sale is typically used by business sellers looking to dispose of selected company assets and to allow prospective buyers to select company assets they wish to purchase, rather than buy a business as a whole. Selling part of a business can support prospective buyers looking to make strategic acquisitions and exclude unnecessary additional overheads that would incur when buying a business as a whole.
Selling a percentage of a business is an efficient way to carve away underperforming or secondary areas of the business that present commercial value to third parties. In return, you can streamline the structure of your company, reduce operational costs, and use the proceeds from the sale to maintain your core service lines.
When selling a business through a share sale, the buyer will inherit the entire business, including company assets and liabilities. Company liabilities will be disclosed during the early stages of buyer enquiries and due diligence checks.
Examples of typical company liabilities
Company debts can be categorised as 'current' and 'long term' on a balance sheet to help distinguish when debts are due, and whether the debt is short term or long term.  Current liabilities are payable within one year and long-term liabilities exceed the one year mark for repayment.
Examples of company liabilities include:
-        Creditor debts: Monies owed to creditors, such as HMRC tax debts, Covid-19 Bounce Back Loan (BBL), overdraft, credit card balance, commercial finance (asset finance/invoice finance)
-        Accounts payable: Funds due to suppliers and vendors for services and goods delivered, short-term debts, such as essential bills (utility bills, internet)
-        Wages: If the employee structure will remain the same during and post-sale, company debts will include employee wages and employer pension contributions
When selling a business with debts, the likelihood of finding a buyer willing to assume company debts will depend on the company balance sheet, repayment ability and scope for price negotiations. Outstanding company debts will affect how much a buyer will be willing to put forward towards their final offer.
---
Previous sales and acquisitions experience

Sector specialisms and average success rate

Sales value expectations and growth potential
Free

Guide Download
10 Key Questions to Consider Before Appointing an Advisor
Our Essential Checklist to Selling your Business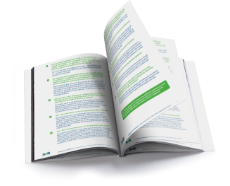 How can debt affect sale price when selling a business?
When preparing to sell your business, clear company debts, settle outstanding affairs and bring your financial reports up to date. A company with cheap running costs and low overheads can attract prospective buyers and help secure a competitive sale price. A business with less debt may be worth more and therefore attract higher offers from interested parties.
A business with substantial debt can also attract buyers, however, the debt will be taken into consideration by interested parties and offset against the sale price. To find out how much your business is worth, arrange a free business valuation with an experienced business valuer at Selling My Business.
If the business is operating as normal, operating costs will continue to incur, however, company liabilities must not outweigh company assets, as tracked on the balance sheet. If your company overextends borrowing, get your business in the best shape before it is put up for sale.
If your business is in financial distress or insolvent, company assets may be sold to raise funds for creditors through an insolvency procedure, under the guidance of a licensed insolvency practitioner.
How can a business transfer agent help?
For more information on how to sell a business in debt and how to value a business in debt, get in touch with a business broker at Selling My Business. We have national business sales experience and can offer a free business valuation to company owners looking to sell their business. We can help prepare your business for sale and ensure it is well positioned to attract potential buyers.