How to buy out a business partner and value a partnership buyout
A partnership buyout is when the director of a company buys out the shares of their partner and terminates a partnership agreement or buys out the co-director over time until the full share has been purchased.
Working with a partner includes splitting management responsibilities and teaming up to drive new business, however, as running the business becomes easy sailing, you may aspire to become a sole director and take over the reins of the company. Buying out a co-director and bringing a partnership agreement to a close can help facilitate this. There are many reasons why you may take the buyout partnership route.
A business partner buyout may be pursued following a mutual decision made between company directors to end the partnership in the event of a relationship breakdown or following a peaceful agreement. In our partnership buyout guide, we run through the following topics:
How does a partnership buyout work?
What is a buyout agreement?
How to choose between partnership or buyout
Common reasons for the buyout of a partner
How to value the buyout of a business partner
Alternatives to partnership buyout
Partnership buyout explained
A partnership buyout works by incorporating a buyout clause into an agreement stating that over time, the shares of the partner will be purchased, eventually cutting out their interest in the business.
Starting a business with a partner can help raise funds faster, spread the financial risk and divide directorial responsibilities. When opening a new company, you may invite potential business partners to attract investment and access valuable industry knowledge, in return for a share in the business.
Alternatively, you may wish to enter a business partnership with a friend or family member to formalise a casual business arrangement, equally divide shares in the business and control future ownership.
What is a buyout agreement?
A buyout agreement is a legally binding contract stating that when a co-director leaves the business, either voluntarily or involuntarily, the other co-director(s) will be given the option to buy their shares. A buyout agreement may be in place to mitigate risk and impose restrictions on who can own a controlling stake in the business.
Alternatively, the opportunity to buy out a partner may be introduced without notice if the partner decides to accept a new job or pursue another business venture.
During your time as a business owner, you may need to decide between retaining a business partnership or opting for a partnership buyout. This can be a challenging decision as it will define the future path for your business, operationally and financially. We run through common reasons behind a partnership buyout, including mitigating risk and approaching retirement.
---
Previous sales and acquisitions experience

Sector specialisms and average success rate

Sales value expectations and growth potential
Free

Guide Download
10 Key Questions to Consider Before Appointing an Advisor
Our Essential Checklist to Selling your Business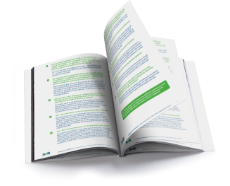 Reasons to buy out a business partner
A company director may pre-determine a partnership buy out or buy out a business partner at a later stage for several reasons. From believing in different business practices, running into a serious disagreement, to entering financial difficulty, here are some common reasons behind a partnership buyout: 
Partnership split: Deciding to buy out a business partner to put an end to their interests in the business following a dispute or peaceful discussion
Sole ownership: Integrating a partnership buyout clause into your agreement to eventually become a sole director
Reduce risk: Cutting ties with a director due to their reputation, associations, or recent criminal activity to act in the best commercial interests of the business and stakeholders
Financial difficulty – Voluntarily putting shares up for sale internally to raise essential funds because of financial difficulties
Retirement – Selling shares to the existing group of directors in preparation for retirement  
Business venture – Selling shares to exit from the business and pursue another business venture or accept another job
The next step is valuing their share of the business to understand how much it is worth.
How to value the buyout of a business partner
Things to consider before a partnership buyout includes arranging a valuation by an independent business valuer or broker, commonly known as a business transfer agent. How much the share is worth will be determined by the financial health of the business, including company assets and liabilities, growth potential and risk factors.
Get in touch with a business broker or business valuer to discuss how to value a business for a partner buyout, and how this will impact your financial position. The tax implications of buying out a business partner will also play a significant factor when contemplating which route to take.
If company shares are worth more than you expected, or lower, you may consider alternatives to a partnership buyout. This could involve amending the agreement to declare majority shares, selling the business as a whole or distributing company assets and dissolving the company.
How can selling my business help?
The Selling My Business team of business brokers with national business sales experience will work closely with business owners to discuss how to buy out a partner, how to calculate a business partnership buyout and possible partnership buyout alternatives if you wish to explore your options.
For more information on company valuations to find out how much your business is worth, get in touch with an experienced business broker near you.