Guide to selling a percentage of your business
As a business owner, you may decide to sell part of your business to downsize or refine service lines, raise funds to settle creditor debts, reduce management responsibilities, or support long-term business growth plans.
When selling a business, there are typically two types of business sales that can be chosen– an asset sale, and a share sale. The key difference between both business sale options is that a share sale is often used to sell the business as a whole and an asset sale is typically used to facilitate a partial exit through the divestiture of business assets.
The route you take will be determined by your desired outcome, i.e., whether you wish to sell all or part of your business and the associated tax implications.
There are many reasons why you may decide to sell a piece of a company; to reduce secondary services to focus on a core product or dispose of supplementary areas of the business to enter a specialist field.  Alternatively, you may sell your entire business to pursue another business venture, ahead of retirement,  or because you longer wish to fulfil the role.
Should you sell part of your business?
During the lifecycle of a business, ownership may transfer between different individuals to achieve the best financial and operational outcomes. If the time has arrived to offload a percentage of your company, you may consider a partial sale to dispose of selected company assets.
To better understand why company owners may explore this route, we answer - why would a business owner want to sell part of their business?
Reduce responsibilities: If your company demands maintenance around the clock which is dominating your role and time as a company director, selling part of your business can help shed some responsibilities
Control expansion – If part of your business is growing at an unprecedented rate and hindering the delivery of core service lines, you may consider a partial sale. Timing the sale during a period of growth can help secure a highly competitive offer
Unload non-performing assets - If part of your business is underperforming or non-performing, in contrast to other exceptionally performing areas, you may discard the weaker percentage of your business through a partial sale to protect the financial health of your business and strengthen your prospects of expansion
Release cash – Selling a percentage of your business through the sale of selected company assets can help release cash which can then be used to reinvest in the business. If your business has substantial cash flow problems, selling a percentage of your company can help ease cash flow and raise funds for creditor debts
Upgrade leadership – If a specialist area of your business is strong performing, however, requires leadership from a knowledgeable expert for it to be sustainable over the long-term, you may decide to sell this part of your business to a suitable buyer. This step may be inevitable in order to ensure the continuity of this service line and to fulfil consumer demand
---
Previous sales and acquisitions experience

Sector specialisms and average success rate

Sales value expectations and growth potential
Free

Guide Download
10 Key Questions to Consider Before Appointing an Advisor
Our Essential Checklist to Selling your Business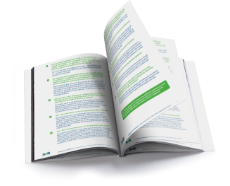 How can I sell a portion of my business?
If you are searching for an answer for - how to sell your share of a business, there are many types of business sales that can facilitate this, including an asset sale or a management buyout.  
Asset sale – You may handpick company assets to sell in order to generate cash, refine service lines or remove services that are underperforming, however, have the potential to be profitable under new ownership. Divestiture is a term often used to address the disposal of company assets, subsidiaries or services through an asset sale. This is essential to ensure your business operates efficiently and maximises productivity
Investors – Invite investors with funds at the ready and an active interest in your industry to buy a stake in your business. This route can help generate extra cash for a percentage of your business in return, however, the level of investor involvement may vary
Management buyout (MBO) – While searching for a buyer for part of your business, a suitable party may be closer than you think. Management buyouts provide a vehicle through which existing employees can pool together and raise funds to buy a stake in your business.
Preparing for the sale of your business early can give you time to determine the most suitable company assets to list for sale. The motives behind the sale of selected service lines, subsidiaries or assets, such as intellectual property, equipment and machinery, will shape the path that you decide to take to sell part of your business.
The Selling My Business team of business brokers and professional business transfer agents with national business sales experience can help calculate how much a business is worth and find a suitable party to buy your business. Our in-house team of business valuers can offer a free business valuation and advise you on different business valuation methods. To find a business broker near you, speak to a member of the Selling My Business team.