Business exit routes to consider when succession planning
Succession planning means crafting a long-term strategy to determine who will inherit a particular title, asset or business following the exit of the existing business leader due to retirement, death or other circumstances.
In the context of business ownership, a succession plan may be devised to direct the transfer of the business to a family owner, employee or third party. The term 'succession planning' is typically associated with family businesses as particular titles are commonly passed through the family line by an heir.
Succession planning is essential for business continuity as it provides clear direction in the event of changes to the management structure. Succession plans must be reviewed regularly as management structures evolve, market conditions change, and businesses respond to unprecedented economic challenges, as experienced during the coronavirus pandemic.
There are several reasons why succession planning may incorporate a business sale amongst other alternatives. We run through key factors that can shape exit strategies, including intended outcomes.   
Possible outcomes for business succession planning
If you wish to plan an immediate or future exit, you will need to consider the outcome, for example:
Breathing new ideas into the business
Securing financial security
Restructuring ownership structure
Increasing market share
Entering national/international markets and sectors
Increasing services
Your decision may be shaped by many factors, such as deteriorating financial health, making a business sale or buyout the best route to protect creditor interests. If there's no line of succession left for your family business, you may begin a search for an experienced buyer with the necessary skills, passion and commitment to continue the company legacy. If you wish to cash out on your investment to fund other financial commitments, you may consider selling the business.
By exploring business exit strategies for your small business and making the relevant preparations in advance, you can increase the value of your business and discuss your plans in confidence with the relevant employees. This can reduce the likelihood of disagreements from arising during the transition period.
---
Previous sales and acquisitions experience

Sector specialisms and average success rate

Sales value expectations and growth potential
Free

Guide Download
10 Key Questions to Consider Before Appointing an Advisor
Our Essential Checklist to Selling your Business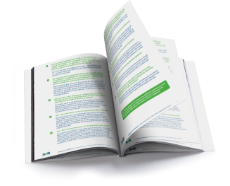 Business exit strategies for small businesses
Selling your business to the management team – Management Buyout (MBO)
If your management team are highly skilled in the trade, knowledgeable of the marketplace and wish to establish a vested interest in the business, a Management Buyout or MBO may present a viable exit strategy. An MBO is a route designed for employees to acquire part or whole of the business that they manage by raising funds and pooling resources to facilitate the acquisition.
Selling your business to a third-party
Advertising your business for sale through multiple private and open marketplaces can help source a third-party buyer with the required appetite, experience and finance to buy a business. Appointing a professional business broker with national business sales experience can help bridge access to a vast database of actively searching buyers.
Selling your business to a third-party can maximise your chances of attracting multiple offers from across the marketplace. Using an experienced and established business broker can help reach business buyers on a national and international scale.
Selling your business to another business – Trade Sale
A trade sale is when a business is sold to another business in part through the sale of company shares, or whole, including business assets and some liabilities. A trade sale is typically part of a strategy to multiply market share and expand service offering by attracting a trade buyer in the same or similar industry.
Business brokers, also known as business transfer agents, can facilitate trade sales and source buyers looking for a similar business. Due to the tactical nature of a trade sale, business sellers can often secure a high price.
Merger or Acquisition
A merger or acquisition may present a possible exit strategy for business owners, however, the path you take will be determined by your end goal. Merging your business will involve fusing company operations with one or more businesses and retaining core components that make up your company, whereas an acquisition will transfer full control to the acquiring party.
An M&A transaction may present an alternative to the exit routes mentioned above, including company closure and transferring your business to a family member.
How can Selling My Business help?
At Selling My Business, our business transfer agents are experienced in all types of business sales and can advise you on the best exit strategy for your business. A business valuation can help determine how much you are likely to generate from the sale of your business and support your exit planning journey. For more information or a free company valuation, contact a member of the Selling My Business team.