Why is it beneficial to find out how much your business is worth?
A business valuation calculates the market value of your business based on company assets, liabilities and income, and how much it could sell according to the sale of similar businesses. Many valuation methods can be used to measure the value of a company, including the EBITDA business valuation formula.
There are many reasons why a business owner may decide to arrange a company valuation, such as to establish a suitable sale price or to provide a breakdown of investment value for investors. Arranging the valuation of a company is essential for business succession planning, mergers, acquisitions, to secure investment or if you decide to sell your business.
We run through the many benefits of valuing a company throughout the lifetime of your business, such as:
Measuring year-on-year company growth and building comparative data
Comparing your business against industry benchmarks
Preparing your business for sale and establishing a sale price
Securing investment and funding
By understanding the benefits of a company valuation and why a business valuation is important, you can identify what factors can be mitigated to increase the value of your business. We also share who can value a business, how a business is valued, and the different methods to value a company.
Track company growth
Measuring the growth of your business is likely to consist of regular checks on the company balance sheet to ensure that company liabilities do not outweigh company assets. Tracking company cash flow can also provide a glance of how much cash is in the business to settle essential payments and pay staff. Both elements are typically integrated into a company valuation, in addition to additional factors that can mitigate business worth.
A company valuation can take many forms, such as an asset valuation, calculating price-to-earnings ratio or using multiples by industry. A small business valuation can be conducted by a professional business valuer through a business valuation firm, business broker or business transfer agent and for larger businesses, M&A firms may provide an end-to-end service.
Professional business brokers can support company valuations with a wide-ranging pool of comparable data to minimise the risk of undervaluing or overvaluing. By using data on how much similar businesses sold for, filtered by property and operational information, such as opening hours, fixtures and fittings, business valuations can be further refined.
---
Previous sales and acquisitions experience

Sector specialisms and average success rate

Sales value expectations and growth potential
Free

Guide Download
10 Key Questions to Consider Before Appointing an Advisor
Our Essential Checklist to Selling your Business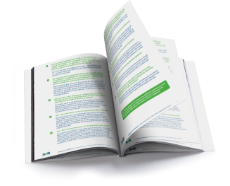 Perform competitor benchmarking
A business valuation is a useful tool used to compare similar businesses based on industry guidelines and financial metrics, also known as benchmarking. Using industry benchmarks to determine where you rank against other businesses concerning market position, financial health and business performance can assist key decisions, such as budgeting, sales forecasting or accessing finance.
A company valuation report will provide an unfiltered view of your business, including strengths, weaknesses and growth potential. This data can be used to identify where the untapped opportunities lie and how you can raise industry benchmarks.
Plan the sale of your business
If you wish to put your business up for sale or sell your business as part of a long-term plan, a business valuation will likely be your first step. Valuing your business can help calculate the market value which can then be used to decide how to price your business for sale. Your valuation report will also support marketing collateral when interacting with proceedable buyers.
If you are actively working to increase the value of your business before putting it up for sale, your company valuation can be used to track company growth and confirm if commercial targets are likely to be met. When negotiating the sale price, your business valuation will form the premise of any offers and indicate if you're being offered more than the business is worth or less than market value.
For contingency planning purposes, such as a partnership buy-out or management buy-out, you may wish to arrange a valuation of your business to calculate how much value it holds.
Secure investment
A business valuation report can support your application to lenders and investors for funding or finance. It can help investors identify where they can increase company value and support business growth. A business with reliable turnover, positive cash flow and a strong balance sheet may present a low-risk investment opportunity to investors and help them confidently make an informed decision.
If you're on track to beat financial targets, you can provide evidence in the form of a valuation report to support your claims and secure investment.
Our in-house team of business valuation experts are experienced in using different business valuation methods and can provide a free business valuation. For more information, get in contact with a business broker near you today at Selling My Business.