A step-by-step guide for business sellers on selling a business
Selling a business in the UK consists of completing a series of tasks to prepare your business for the sale process, secure a buyer and maximise sale value. We run through the professional support available to help navigate the business sale journey, and the core stages proceeding to sale completion.
Under the guidance of trusted hands and experienced advisors, selling your business can prove to be a profitable step and mark the beginning of a new chapter. There are many reasons you may wish to sell your business; from owner retirement, to start another business or simply because your business has reached its natural end.
Here's our essential guide on how to sell a UK business and seal a successful deal.
Business exit planning – what options are available?
If you have decided that the time is ripe to exit from your business, or plan a future exit, you will need to explore the business exit options available. Selling a business can preserve company value and continue company operations through the transfer of ownership. The business sale route can help the fruits of your labour to blossom under a different owner and protect loyal customers dependent on your service.
As a realistic and often lucrative alternative to company liquidation, selling a business can generate healthy returns and set you up for life post-sale. Whether you wish to retire or begin a new business venture, selling your business can be realistically achieved with support from a business broker.  
Business valuation – how much is my business worth?
To calculate the market value of your business and establish a sale price, you will need to arrange a business valuation. A company valuation is based on many mitigating factors, such as company assets, liabilities, profitability, and cash flow projections. There are many business valuation methods available to determine how much a business is worth, such as entry cost, price-to-earnings, or asset valuation.
If you appoint a reputable and experienced business transfer agent, they will typically have access to a vast pool of data on similar sales to help accurately gauge how much your business is worth. At Selling My Business, we offer a free and no-obligation business valuation to business sellers.
---
Previous sales and acquisitions experience

Sector specialisms and average success rate

Sales value expectations and growth potential
Free

Guide Download
10 Key Questions to Consider Before Appointing an Advisor
Our Essential Checklist to Selling your Business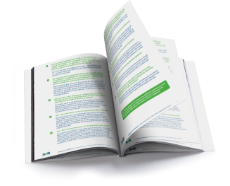 Professional support – should I enlist a business broker to sell my business?
To sell your business successfully, you may appoint a business broker with national business sales experience to widen the bracket of prospective buyers. When choosing a business selling agent, take note of experience, reputation, success rate and business broker fee structure. Many business transfer agents charge an expensive upfront fee to secure an instant payday, while in some cases, this can fail to reflect on their long-term efforts to sell your business.  
Founded in 1956, our team of business transfer agents and business valuers are industry renowned specialists, and we have a demonstrable track record of selling all-sized businesses across numerous sectors. We have a network of over 10,000 registered parties actively searching to make a business acquisition and we charge no upfront fees.
Sale preparation – How can I prepare my business for sale?
The way your business is presented will reflect on its performance, ambition and organisation. As part of the sale preparation stage, streamline company operations to prioritise efficiency and maximise performance, and in turn, boost the appeal of your business to prospective buyers.
To kickstart marketing efforts, your business broker will compile an information memorandum to provide a snapshot of your business and lure interested parties to enquire for further information. An information memorandum, also known as a sales memorandum, will feature a background of your business, sale price, a top view of company financials and additional unique selling points.
If you wish to protect company information, a Non-Disclosure Agreement (NDA) can restrict the disclosure of sensitive details outside of the sale process.
Sale negotiations – Factors to consider when closing the deal
Your business broker will lead negotiations with prospective buyers after receiving expressions of interest. At this stage, due diligence checks will be conducted to confirm the financial position of interested parties and to verify the genuine nature of their interest. Our business transfer agents are highly skilled in business sale negotiations, armed with industry knowledge and experience invaluable to this process.
As the outgoing business owner, you may wish to incorporate a series of guarantees to protect the business and employees throughout the transition, including consideration of TUPE regulations. The finer details of a handover or earn-out agreement may be discussed during this stage.
Sale completion – Signing the final contract
Your business broker will liaise with your accountant and legal representatives throughout the process to ensure the deal is airtight. We will time the sale of your business based on mitigating factors, such as market conditions, to minimise sale disruption and maximise sale value. You will be advised on tax on selling a business to help structure a deal to generate the best return for stakeholders.
At Selling My Business, our team of business brokers are uniquely placed to support you throughout the business sale process. We have over 60 years of experience in finding buyers for business sellers across the UK, supported by multiple Selling My Business office locations.