How to choose a business transfer agent when selling a business
When appointing a business broker, you need to ask a handful of key questions to help determine if the business transfer agent is the right fit. From comparing fee structures to services, you must judge which provider is best placed to attract buyers and ultimately secure a maximum sale price.
When preparing to sell a business, your search for an upstanding and professional business broker near you should be paired with in-depth research into what sectors the broker specialises in, client feedback and the average success rate of business sales. Bringing in a professional with an expansive pool of industry contacts and a direct line of communication with buyers can help drum up exposure for your business and seal the deal with speed.
We round up a checklist of considerations that you must make before signing up with a business broker for support with selling a business.
Fee structure
If pricing is an all-determiner, you need to understand how business brokers commonly charge and different pricing structures involving immediate payment or payment upon sale. The cost to sell a business will vary depending on the advisor, the value of the business, and in some cases, the channel through which an advisor is approached, for example, an accountant referral.
If a broker proposes an extremely cheap fee, be cautious of hidden costs that may arise once the deal completes as this can quickly overtake the initially quoted fee. Question if the price will be revised if your business fails to sell or sells higher/lower than expected?
Intermediary or broker?
Are you approaching a business broker or an intermediary that refers work to a business transfer agent? This information is vital so you can identify who is responsible for marketing your business, valuing your business and negotiating with buyers. This will directly impact the speed of service and the nature of the marketing strategy that is pursued.  Is the broker skilled in selling businesses of your size, or typically larger enterprises?
---
Previous sales and acquisitions experience

Sector specialisms and average success rate

Sales value expectations and growth potential
Free

Guide Download
10 Key Questions to Consider Before Appointing an Advisor
Our Essential Checklist to Selling your Business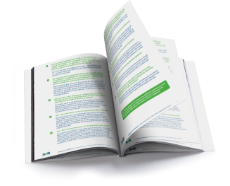 Marketing strategy
The marketing reach of an established business broker that operates independently or part of a wider agency may differ, i.e., local, regional, or national exposure. Ask about their marketing tactics, how far their reach is, and the resources at their disposal. From online marketplaces to buyer networks, the marketing strategy will be determined by how suitable potential buyers can be best targeted.
Reputation
Is the business broker reputable and are the services that they provide well renowned? Word of mouth is a true indicator of value for money and first-hand customer feedback can help provide a taste of the service before signing up.
Check out reviews and online chatter about the service, your account manager, and the business sale process. Awards and accolades are also notable trust factors when judging the reputation of a business broker.
Service structure and protocol
When engaging with a business broker, you need to understand what to expect at each stage and what's included as part of the service. In the run up to selling a business, the business will be prepared for sale and valued to calculate how much it is worth.
The broker will devise a strategy to market the business for sale and produce marketing collateral, such as a sales memorandum or teaser document. Assess the quality of the work by seeking an example of the document and understanding the distribution process, i.e., where they advertise your business.
Do you have a dedicated account manager, or will you be passed through to a call centre? Will you be regularly updated by a member of the team working on selling your business?
The business broker that you engage with will support you throughout the business sale journey, right from preparing your business for sale through to sale completion. It is essential to engage with a broker that is highly skilled and well connected to secure a suitable buyer, and fast. For more information on what makes Selling My Business a leading business broker, get in contact with a member of the team.