How do I sell my online business?
Selling an online or website-only business is like selling any other business as you will need to value the business, prepare the business for sale, and find a buyer. Online businesses are popular with buyers as e-commerce platforms and websites operate remotely and therefore, incur low overheads, making it a sustainable business model.   
You may consider selling your online or website-only business to cash out on your investment, revive the brand through a change in ownership or pursue a new professional adventure. Appointing an experienced business broker can help gain access to valuable industry insights, such as how much similar online businesses sold for and how to maximise sale value.
We explain how to prepare your online business for sale, how to value an online business or website, and how a professional expert can support the sale of your online business.
Different types of online businesses for sale
Online selling presents multiple routes to market, from building a bespoke website and partnering with an established marketplace, to outsourcing fulfilment.
-          Website: Using a website builder or building a purpose-built website to create an online shopfront and optimising your site to drive traffic and generate sales
-          Online marketplace: Selling through an online marketplace, such as Amazon or eBay, to attract customers from around the globe
-          Dropshipping: Buying inventory from a third party that stores products and fulfils orders on your behalf
Outsourcing fulfilment is a popular online selling method to drive supplementary income to your primary online business. Through the dropshipping fulfilment method, after receiving an order, you will forward this to the dropshipping company, and they will then prepare and ship the order directly to the customer. This order fulfilment method cuts out the additional overheads associated with buying and maintaining a storage facility.
Amazon FBA (Fulfilment by Amazon) follows a similar format, although the seller will be required to initially transport the goods to an Amazon fulfilment centre.
---
Previous sales and acquisitions experience

Sector specialisms and average success rate

Sales value expectations and growth potential
Free

Guide Download
10 Key Questions to Consider Before Appointing an Advisor
Our Essential Checklist to Selling your Business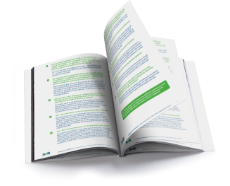 How to prepare an online business or website for sale?
To kickstart the sale of your business, you may appoint a business broker. A business broker will support you throughout the business preparation stage and produce the relevant marketing collateral to advertise your business for sale.
To prepare an online business for sale, you will need to get your business records into order. In addition to accounting records that must be provided as standard, you should provide website data, such as website traffic, traffic sources and conversion, as this is what buyers will be looking for when considering buying an online business.
The next step is to value your business to determine a sale price that reflects the market value of the online business.
How to value an online business or website
To find out how much your internet business is worth, arrange a business valuation. There are many methods to value a business, although key factors such as website traffic and sales will influence how much a buyer will be willing to pay. The growth potential of your e-commerce site may also help push the sale past the finishing line.
Common methods to value a business include applying the price-to-earnings ratio, discounted cash flow, industry rules of thumb or entry cost.
For a free valuation of your online retail business or website, we require three years of company accounts.
How to sell your website
A professional business broker experienced in selling an online business will work closely with buyers actively looking to buy an online business or e-commerce website. By appointing a broker, you can take advantage of the reputable connections the business transfer agency has built since its inception to directly advertise your business to buyers.
Where to sell your online business is a common question asked by business sellers. After appointing a business broker, the business transfer agent will advertise your business for sale on numerous public and private marketplaces and distribute a confidential business for sale notice to a vast community of registered buyers.
By choosing an experienced business seller to act on your behalf, you can tap into their expertise and maximise your chances of securing a buyer for your online business or website.
For more information on selling a website, get in touch with an experienced business broker at Selling My Business.