Writing an advertisement to sell your business
When preparing to sell a business, one of the first steps will include producing marketing collateral to help advertise your business for sale. A business broker can support you throughout this stage, from helping you answer commonly asked questions from buyers, plucking out key performance factors and positioning your business in the best light to attract qualified buyers.
We run through the intricacies of creating an online advert to advertise a business for sale, including what to include in an advert and how to write an ad to sell your business.
How to write an advert to sell a business
When writing an ad, you must create a powerful image of your business to convince buyers to read on. A business advert should be all-encompassing and provide a top-level view of the business for sale. The purpose of an advertisement is to attract suitable buyers and encourage them to register their interest.
When writing an advert to sell a business, you must have all the relevant information to hand, such as accounting records, property information and professional imagery. The way you write a business advert will differ based on the target audience and whether it is for an online or offline publication.
---
Previous sales and acquisitions experience

Sector specialisms and average success rate

Sales value expectations and growth potential
Free

Guide Download
10 Key Questions to Consider Before Appointing an Advisor
Our Essential Checklist to Selling your Business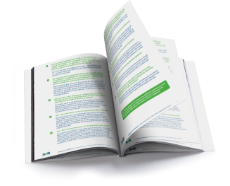 What should a business sale advert contain?
When writing an advert to sell your business, you must paint a detailed image of your business as failing to provide enough information could result in online buyers bouncing off the ad. Here's a checklist of what information your business advert should contain.
-          Location: Is the business in a prime location? Is the business relocatable and can it operate remotely?
-          Price: Asking price, turnover, and net profit
-          Property: Rent, lease, and business rates. If it's a leasehold property, how many years are remaining and is it negotiable/extendable? What is the EPC rating? Additional features, such as adjoining accommodation
-          Reason for sale: Is it a genuine reason, such as retirement or ill health?
-          Trading schedule: Core operating hours and days of operation
-          Fittings and fixtures: Company assets may vary between tangible assets, such as machinery and equipment, and intangible assets, such as goodwill and intellectual property
-          Gallery: Professional images or videos of business premises
-          Contact: How can an interested party register for more information or arrange a viewing?
You must take care to produce a description that encapsulates the character of your business and include any additional unique selling points.
If you wish to maintain confidentiality, create a blind ad. A blind ad is an advertisement that prohibits the use of identifiable information, so the identity of the business remains undisclosed. You may choose to advertise your business for sale confidentially if disclosing the identity of the business could put it at risk, such as disrupting performance or creating unrest amongst employees.
How do I advertise my business for sale?
An advert to sell a business will be placed online or offline. This can range from a multitude of platforms including online marketplaces, social media, magazines, or newspapers. Your appointed business broker will also heavily advertise your business for sale by distributing the advert to a network of registered buyers.
In addition to the advert, your business transfer agent will work closely with you to produce an information memorandum which is essentially a longer form of a business advert distributed as a standalone document to business buyers.
For more information on how to write an advert to sell a business and for expert help from a reputable business transfer agent, get in touch with Selling My Business.