How much does a business broker charge and what do the fees mean?
When signing a business broker agreement, or terms of business, you need to understand the different types of fees involved, how you will be charged, and what happens if your business fails to sell, or you wish to withdraw from the agreement.
Business brokers will often follow similar payment structures, however, take note of unscrupulous providers that charge high fees and take payment at the get-go, but fail to deliver.
Our managing director shares his view on how to judge if the broker fee you are quoted is reasonable and what to think about before engaging with a business broker.
Understanding business broker fees and what to look out for
We asked Paul Williamson, Managing Director at Selling My Business, to share his top tips on what to look out for when signing a business broker agreement, what's classed as standard practice and what's out of the ordinary.
"In terms of what to watch out for, I would always warn against signing any contract with a broker that requires the seller to pay any fee in advance.
"I would be particularly wary if that agreement also requires a client to pay an arbitrary fee at withdrawal. 
"Don't misunderstand, a contract that requires you to make a contribution towards marketing at the end is fine, but never upfront - and never both."
---
Previous sales and acquisitions experience

Sector specialisms and average success rate

Sales value expectations and growth potential
Free

Guide Download
10 Key Questions to Consider Before Appointing an Advisor
Our Essential Checklist to Selling your Business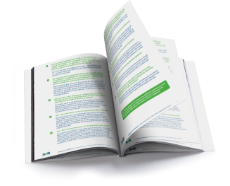 What services are included in the business broker fee?
Here is a list of fees that will typically be enclosed in the terms of business.
Commission fee – This is a standard charge for the services provided by a business broker to sell your business. Your fee will be based on the threshold that you fall within which will be determined by the value of your business.
The commission fee may vary from a fixed cost to a percentage of the selling price, plus VAT. This can range between £2,500 to 5%, however, each business broker will have their own pricing structure and will often charge a separate marketing fee.
Marketing fee – A marketing fee will incur in the form of a one-off cost, or a rolling fee based on how long you engage with the business broker. An example of a competitive marketing fee is £600 for 6 months; however, this will vary based on the reputation and experience of the business broker.
Be cautious of business transfer agents that charge an upfront marketing fee as this removes the financial incentive for the broker to demonstrate their efforts. At Selling My Business, we never ask for upfront payment.
When reviewing a business broker agreement, ask what the marketing fee includes, such as the production of marketing material. At Selling My Business, our terms of business provide a breakdown of what's included in our marketing fee, such as:
Catalogue listing
Website listing
Various business portal listings
Preparing, printing, and distributing photographs, prints, images, sales leaflets, and brochures in relation to the business or property
Advertising fee – The advertising fee covers the cost of placing adverts across outlets, such as newspaper ads and is often charged per insertion.
A reputable business broker with access to a large network of registered buyers and a wealth of business valuation data may charge a rate in line with the industry average. A business broker with less practise and limited access to buyer networks may charge a lower rate.
What extra fees should I be aware of when selling my business?
When selling a business, you will require a solicitor to act on your behalf. Solicitor fees will be charged based on the value of the transaction, size of the business, services required and complexity.
A business valuation will typically be provided free of charge by your business broker. If you choose to arrange your own business valuation through an accountant or business valuer, this will incur a fee.
When comparing whether to use a broker to sell your business or advertise your business directly on a business directory, take note of the services on offer. A business broker provides a complete service, including preparing your business for sale, sourcing a buyer, negotiating the sale, and closing the deal.
For more information on understanding a business broker fee agreement, get in touch with a member of the Selling My Business team. We offer a free no-obligation consultation, a free business valuation and we never ask for advance payment.