What documents will a buyer ask for when buying a business
When selling a business, securing a buyer that is ready, willing, and able, is the optimum position to find yourself in, however, due diligence checks will determine whether the sale successfully progresses. This will involve a thorough investigation into the financial and operational history of your business to identify risks and uncover any red flags.
Potential buyers may request information during the business sale process or ask to view documents to support claims, address concerns and find out more about the business. Taking such steps can confirm to the buyer that the business is worth the valuation price. This is when providing warrantees or guarantees as a business seller can help limit liability and protect against future claims.
What financial and legal documents do I need to provide when selling a business?
As a business seller, you must be ready to comply with a variety of information requests to support potential buyers throughout the sale process. Sale talk is essential in attracting buyers to your door, however, providing specifically requested documents upon request, such as financial and legal records, in addition to essential documents already supplied to your appointed business broker will help progress the sale.
We run through documents prospective buyers may request from business sellers.
Business valuation report – Your business valuation report will provide a breakdown of the fair market value of your business, what's included and excluded in the business valuation, assumptions, valuer details and the valuation date. A business buyer may wish to assess the credibility of the valuer, check the valuation date, and confirm assumptions
Credit report – If the buyer wishes to take out finance to facilitate the purchase of the business, or assess if the business is worth investing in, they may request a business credit report to assess the credit risk or carry out their own
Environment, Social and Governance (ESG) policy – A potential buyer may request a copy of the Environment Social and Governance policy to assess if they align with the ESG processes of the business. Environmental and sustainability initiatives can have a large impact on the profitability and reputation of the business and can therefore be instrumental in the decision-making process for buyers
Ownership documents – A buyer may request to see ownership documents if they are sceptical about asset ownership, or they wish to zoom into the finer details of a contract, such as for licensed software or a patent
Employment and commercial contracts: If a potential buyer considers making structural changes post-sale, they may wish to view employee contracts to review pay, job responsibilities, and recognise opportunities to streamline the business. As part of a planned effort to restructure company finances and cut costs, the buyer may request to review commercial contracts
Business plan – The business plan shows ongoing and future commitments which will define company budgets, financial targets, and employee objectives.  A business plan is essential for cash flow forecasting and can shape the ambitions of the business
Warranties and guarantees are often also negotiated at this stage to protect both parties.
---
Previous sales and acquisitions experience

Sector specialisms and average success rate

Sales value expectations and growth potential
Free

Guide Download
10 Key Questions to Consider Before Appointing an Advisor
Our Essential Checklist to Selling your Business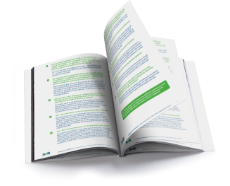 Disclosing confidential documents to buyers when selling a business
When sharing information with potential buyers during the business sale process, you will need to make serious judgment calls when selecting what information to share and at what stages.
Company information that can be accessed publicly will often be shared at an early stage. Once potential buyers register their interest and show serious consideration towards submitting an offer by carrying out due diligence, you may choose to share confidential information, subject to a non-disclosure agreement.
The buyer may request an exclusivity agreement to prevent negotiations from taking place with other interested parties during a specified period.
For more information on how to best support potential buyers during the business sale process, get in touch with a member of the Selling My Business team of professional business brokers.