How to sell a business that is losing money
If you are running an unprofitable business that is losing money, is it possible to sell it? You may wish to find a buyer for your business if it has the potential to make a profit under a new owner, you wish to release yourself from the duties of ownership or you simply want to cash out on what value is left in the business.
Can I sell a failing business?
When selling a business that is failing, the first step is to establish its financial position and understand the fine line between a solvent and insolvent business. The cash flow and balance sheet tests are easy tools that can be used to determine whether a business is likely to run out of cash or is already insolvent as it is unable to cover liabilities.
Cash flow test for insolvency – Assess company cash flow to determine whether the business has enough cash to cover liabilities and pay creditors. If the business cannot afford to pay bills as and when they fall due, it may likely be cash flow insolvent.
Balance sheet test for insolvency – Assess the debt and asset value of the business. If the business has more debts than assets, it essentially owes more than it can afford and is therefore balance sheet insolvent.
If the business is insolvent, you must cease trading to stop the financial position of the business from further worsening. As a company director, you must act in the best interests of creditors and therefore seek advice from a licensed insolvency practitioner to explore how money can be raised to pay creditors, which may involve selling parts of a business, such as assets, to rescue the business.
If your business is solvent and requires minor intervention only, such as a cash injection, professional guidance, or support from a committed and experienced owner to get it back on track, finding a buyer on a going concern basis may be the best route forward.
---
Previous sales and acquisitions experience

Sector specialisms and average success rate

Sales value expectations and growth potential
Free

Guide Download
10 Key Questions to Consider Before Appointing an Advisor
Our Essential Checklist to Selling your Business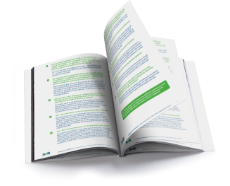 Finding a buyer for a failing business
Every business will experience trials and tribulations rooting from the likes of challenging market conditions, labour shortages, supply chain delays and material shortfalls, further exacerbated by the Covid-19 pandemic, the war in Ukraine and the aftermath of Brexit.
If business profitability has screeched to a standstill as a result, you will need to present a complete image of the financial health of the business when entering discussions with buyers to help weigh the current value of a going concern.
A going concern is a business that has recovered from financial difficulties and is forecasted to stay afloat and fulfil company liabilities without the imminent threat of becoming insolent or facing liquidation over the next 12 months.
Due diligence is a key component of the business sale process as it brings to light any red flags, such as deteriorating cash flow or legal action from creditors, such as a County Court Judgment (CCJ) or Winding Up Petition.
There are often buyers that search the open market for opportunities to buy low performing businesses with potential as their next turnaround project.
How can Selling My Business help?
The Selling My Business team are highly experienced business brokers with expert knowledge in how to sell and value an unprofitable business. Our in-house team of qualified business valuers are best placed to advise you on how much your business is worth to help determine a suitable sale price, taking into consideration company assets and liabilities.
For more information on how to sell a failing business, arrange a free consultation with the Selling My Business team.