What costs are involved when selling a business in the UK?
When selling a business in the UK, the associated costs will vary depending on the professional services required, the complexity of the sale, the industry, and additional considerations, such as legal certifications and general housekeeping tasks.
While some costs are necessary and will naturally occur as part of the business sale, you may find that some can be avoided by consolidating providers or strategically negotiating with buyers. We run through how much it costs to sell a business, along with a complete breakdown of the services.
Business broker fees when selling a business
When selling a business, your first move will likely be appointing a business transfer agent or a business broker to guide you throughout the business sale. The services of a business broker typically include:
A business broker will work closely with other parties involved in the business sale, such as the accountant, solicitor, and buyer to streamline the business sale.  
The fees of a business transfer agent will vary based on the provider. While most reputable business brokers will often only charge a competitive fee once a suitable buyer is secured, some will engage in unfair tactics by charging an inflated upfront fee with little motivation to find a buyer, so exercise caution.
When signing up with a business broker, understand the intricacies of the fee agreement and exactly what's included.
Valuation fee – While a business valuation is often provided for free when signing up with a business broker, you may incur a fee for an initial consultation with a business valuer. At Selling My Business, our £99 plus VAT valuation fee is deducted from your final cost if you appoint us to sell your business.
Commission fee – A standard charge for the services of a business broker
Marketing fee – Preparing marketing collateral and submitting listings to catalogues, websites, and portals, either on a fixed or rolling fee basis
Advertising fee – One-off insertion costs for ad placements which will vary per outlet
In addition to appointing a business broker, you will need a solicitor to check that the transaction is legally sound.
---
Previous sales and acquisitions experience

Sector specialisms and average success rate

Sales value expectations and growth potential
Free

Guide Download
10 Key Questions to Consider Before Appointing an Advisor
Our Essential Checklist to Selling your Business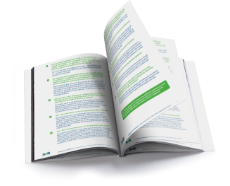 Legal fees when selling a business
When selling a business, you will need to appoint a solicitor to provide legal assistance throughout the sale. This includes due diligence support, preparing and reviewing contracts and providing legal advice covering the likes of warranties, TUPE transfers and employment disputes. Solicitors often charge a fixed fee based on the percentage of the sale value, such as 1% to 2% as a baseline.  
Accountancy fees when selling a business
When preparing to sell a business, your accountant will need to bring your accounting records up to date as it will feed into the buyers' impression of your business and the information will be required by the business valuer.
To conduct a business valuation, our in-house business valuers will often request three years' worth of recent company accounts. Company accounts are prepared as standard at the end of the financial year by your accountant, although you may incur an additional fee if you wish to fast track them.
If you don't have an accountant, you may choose to pay for the one-off production of company accounts.
Accountants also play a hand in structuring a business sale to maximise value and tax efficiency. For more information on the tax on selling a business, read our guide on Capital Gains Tax, Business Asset Disposal Relief and Corporation Tax.
Admin – General admin when selling a business may include working through a checklist of housekeeping tasks ahead of the business sale, such as updating ownership documents, renewing licenses, and obtaining relevant property certificates, such as an energy performance certificate (EPC).
For more information on business broker fees, solicitor fees and accountancy fees when selling a business, speak to a member of the Selling My Business team.